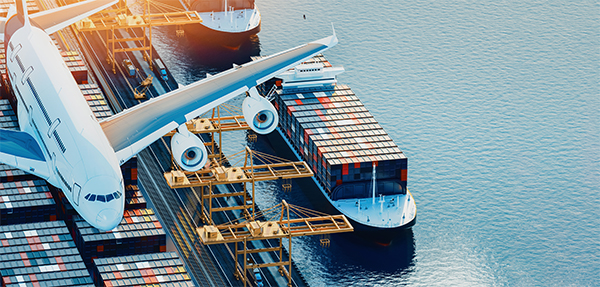 The last full week of the month begins with a new administration in place in Washington. On the DG front, PHMSA will continue business as usual for now. What impact (or not) the new political environment may have on our industry community's specific interests remain to be seen. The Senate is currently working on the confirmation hearings for proposed new Secretary of Transportation Pete Buttigieg. From there, we'll all have to wait and see what develops. We'll keep bringing you the latest! In line with that, here's the last week's news:
IMO
The organization released a list of significant changes for its pending Amendment 40-20 of the IMDG Code. The Amendment's release has been delayed somewhat due to the ongoing COVID-19 pandemic. Here's a rundown of the change document (link to document below):
The amendment is harmonized with the update to the 21st Edition of the UN Model regulations
Changes to the definitions in chapter 1.2
Modifications to the list of high consequence dangerous goods in 1.4.3.1.2.
In Part 2, there are various amendments in the class chapters
In 3.1.2.9, the requirement if a N.O.S. or generic entry is a marine pollutant, the technical name of the pollutant must be given now applies only to N.O.S. entries
There have been several amendments to entries in the segregation groups
There are four new UN Numbers added to the DGL
Updates to various DGL entries DGL
There are amendments to several Special Provisions and SP951 has been deleted and there are seven new provisions.
SP274 now says that the technical name cannot be the PSN of any UN Number, except that for 3077 and 3082 only, it may be one that does not include N.O.S.
There have been several updates and additions to the packing instructions
The minimum required dimensions of the lithium battery mark have been slightly reduced
The requirement to include flashpoint on the dangerous goods transport document is revised
There is a new requirement to note on the transport document when lithium cells or batteries are offered for transport under special provision 376 or special provision 377
There is a new 5.5.4 added for "Dangerous goods contained in equipment in use or intended for use during carriage, attached to or placed in packages, overpacks, containers or load compartments".
T75 tanks for refrigerated liquefied gases need to be marked END OF HOLDING TIME dd/mm/yyyy (DD/MM/YYYY)
Part 6 has several minor changes
The stowage provisions included in 7.1.4.2 applicable to marine pollutants have now also been applied to infectious substances
SW22 now applies to waste gas cartridges as well as waste aerosols
There is a new 'H5' handling code applicable to class 6.2 infectious substances
SG27, SG28 and SG34 applying to some explosives now say 'separated from'
SG53 is revised and changes from 'separated from' liquid organic substances to 'Shall not be stowed together with combustible material in the same cargo transport unit'
The Emergency Response Schedules have been updated to the latest changes.
Here is a link to the change document.
Transport Canada
The Ministry published guidance for remote monitoring and oversight activities of dangerous goods shippers during the COVID-19 pandemic. See the guidance here.
EPA
The agency published a denial of consideration for risk analysis under the TSCA for a family of substances called Polyfluoroalkyl Substances (PFAS). The agency states that at present there is not sufficient information indicating that the substances meet EPA's criteria for consideration. See the action here.
Labelmaster is a full-service provider of products, shipping and training software, and professional consulting services to assist the DG and HS&E professional to comply with national and international regulations. See our full line of solutions at www.labelmaster.com.