Working with Dangerous Goods means interpreting thousands of pages of regulations from more than twenty national and international agencies. No wonder our consulting team is so popular.

Watch our latest video to meet three of our consultants.
"I don't think the word 'typical' exists in the DG world," says Senior Consultant Alicia Saenz. "I deal with many global companies, from consumer electronics to pharmaceutical companies. A typical DG day is chaotic."
Consultants like Vice President of Regulatory Affairs Bob Richard and Senior Advisor Mike Pagel put their regulatory backgrounds to work for our clients every day.
Richard says, "I worked at the US DOT's Office of Hazardous Material Safety. I was a regulator. I help clients comply with the regulations that I used to write. We know what a DOT inspector is going to look for."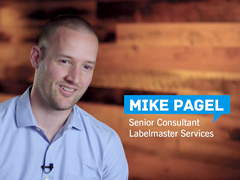 Pagel describes the consultants' goal. "Ultimately what comes out of it is helping our clients ship their products in a way that's going to be safe for everybody involved."
Find out what drives our consultants, and how they can help your shipping operation stay safe, efficient and compliant. Watch the video now!
Make sure your shipments are safe and in full compliance with a full line of solutions from Labelmaster—a full-service provider of goods and services for hazardous materials and Dangerous Goods professionals, shippers, transport operators and EH&S providers.