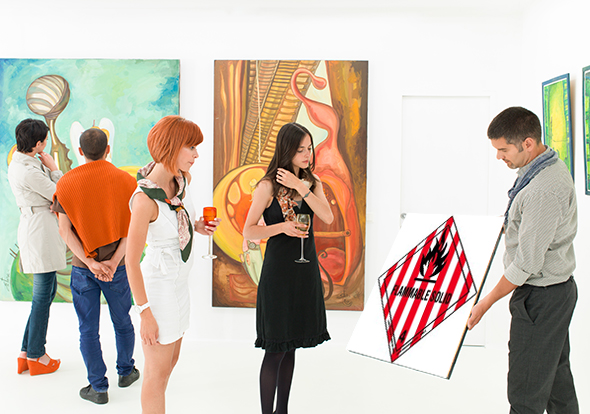 There is nothing funny about Dangerous Goods shipping and handling. Hazmat regulations keep people safe, and DG professionals are 100% serious about their dedication to compliance.
So why is hazmat humor so popular?
Maybe the process of learning staggeringly complex, endlessly changing regulations warps people's brains. Maybe you have to be a little warped to get into this line of work in the first place. Or maybe, when you're constantly battling to maintain compliance while simultaneously explaining to upper management just what the heck it is you do every day—well, maybe being able to laugh about it is the only thing that keeps you sane.
If you missed them the first time around, here are our top 10 "fun" posts of 2017—measured by page views, search requests and social media shares. Enjoy the best of hazmat humor, Labelmaster style!
Don't miss a post in 2018! Subscribe to the Labelmaster blog, where Dangerous Goods professionals find the information, insight and hazmat humor they need to stay sane while they do their incredibly important jobs.
---
Labelmaster is a full-service provider of goods and services for the hazardous materials and Dangerous Goods professional, shippers, transport operators and EH&S providers. See our complete line of solutions at labelmaster.com.