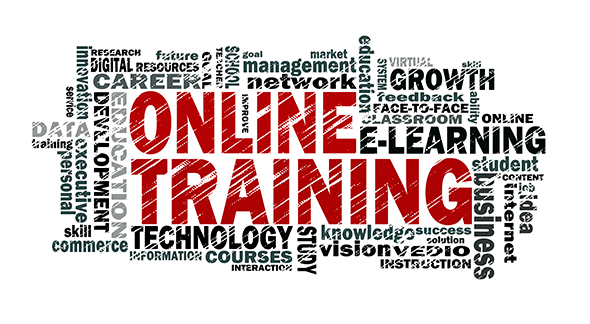 Last year, Labelmaster introduced five new online training courses to help Dangerous Goods pros relieve some of the stress of required hazmat training.
Stress? What stress? Well, when you manage a shipping operation that handles Dangerous Goods, stress is part of the job description. And keeping hazmat employees compliantly trained and knowledgeable can be a major source of that elevated blood pressure.
That's why we've expanded our lineup with two new online courses—created, as always, by our own industry-best trainers:
"We've had lot of requests for an IMDG [maritime] module, and also strong demand from clients for a course on limited quantities," says Labelmaster Global Learning Leader Rhonda Jessop. "A lot of people are confused about these topics because there's not a lot of detail in most general awareness courses.
"In some smaller shops, you might have one or two people completing the handling, packaging, marking, labeling and documentation for every shipment. These courses give them the knowledge they need to do it compliantly."
Limited and Excepted Quantities: An underused advantage
Looking for a way to demonstrate to your management that DG compliance is more than just a cost of doing business? Show them the money you can save—and the channels you can open—by training your shipping and operations staff on limited and excepted quantities.
"So many people ship materials under more burdensome regulations than they need to," says Jessop. "By air, ocean or ground, shipping limited and excepted quantities can save you money, time and effort."
You might be surprised at the kind of material you can ship—with far less burdensome regulations—as a limited or excepted quantity. Arsenic, for example. Yes, arsenic.
Here are some potential advantages of shipping limited and excepted quantities:
You won't need UN packaging. While your packaging still has to meet certain test standards, it will be less expensive than the UN-certified variety.
You will save time preparing these shipments. While there are still certain marking and labeling requirements, they are standardized across most modes of transport saving preparation time.
You can avoid DG surcharges added by many carriers—sometimes hundreds of dollars per shipment.
Your shipments will be accepted by carriers and certain countries that accept specific classes of hazmat only if it's in limited or excepted quantities.
To make those advantages a reality for your operation, all you need to do is learn how to identify which shipments can qualify as limited and excepted quantities, and how to ship them compliantly. You'll find all that information conveyed via straightforward guidelines in our new interactive online course.
Maritime shipping: A mode all its own
"Anybody who ships Dangerous Goods by ocean needs to be trained," says Jessop. These days, that can be just about any business shipping anything.
Take lithium batteries and battery-powered devices. Complex, ever-tightening regulations make many of them impossible to ship via commercial air. If you're shipping any kind of quantity overseas, you're doing it by vessel.
That means you and your team need to be trained in maritime DG regulations and how they relate to other transport modes. Jessop says, "If your goods are traveling by train to Long Beach and then by vessel to China, they have to be packaged, marked, labeled and documented for both modes before they leave your facility."
Two major ways maritime regulations differ from other modes are:
Segregation and stowage restrictions, which make sure an incident with one package or container won't threaten the entire vessel.
Marine pollutant guidelines, which ensure shipments are handled correctly to prevent harm to marine plant and animal life.
Our new interactive maritime shipping online course teaches all that information and more in one convenient session. It's essential for any modern Dangerous Goods operation.
Training is not just a regulation
Experienced Dangerous Goods pros know the first thing an inspector says when visiting your facility often is, "Let me see your training records."
The 49 CFR requires all employees who handle hazmat to complete training relative to their responsibilities and renew their certifications every three years. Keeping everyone current is one reason training is so stressful.
But the advantages you get from a well-trained workforce—or being thoroughly trained yourself—can remove a good deal of stress from your life. As Jessop says, "Properly trained employees make better-informed, money-saving decisions about hazmat shipping."
Contact Rhonda Jessop at rjessop@labelmaster.com.
---
Looking for tools that make training more effective and less stressful? Check out Labelmaster's complete line of training resources—including new online courses created by our own in-house experts.