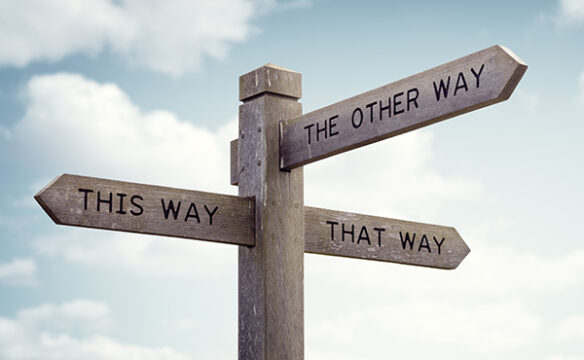 The IATA Dangerous Goods Regulations manual—known throughout the supply chain as the "IATA DGR"—is universally acknowledged as the world's single authority on the compliant transport of hazardous materials by air. It's more than 1,000 pages thick. Surely IATA has issued every rule any shipper would need to know, right?
Not quite. There's a whole chapter in Section 2 on state and operator variations—additional rules implemented by individual countries and air carriers.
Yes, carriers get to add their own Dangerous Goods rules. And not just for air shipments—they can create their own restrictions for ground transport, too. What's up with these operator variations (a.k.a. "carrier variations")? Why do they exist? And how do they impact your Dangerous Goods shipments?
Here's what the carriers (and other experts) have to say.
"It becomes your rule or requirement right away"
As the organizations directly responsible for transporting Dangerous Goods by air safely, air carriers have a strong incentive to be proactive with rules about what they'll carry—and how.
"It's easier to set an operator variation because it becomes your rule or requirement right away," says David Bolton, Manager of Dangerous Goods Compliance for Air Canada. "You don't have to go through all the regulatory procedures to change the law. If I'm worried about something or there have been issues, I'm going to fix it in my backyard. I'm not waiting for the regulations to change. We have the right to be more restrictive than the actual regulations, but not less."
Among the Air Canada variations in the IATA DGR, Bolton says the most impactful is AC-07, which requires the completion of an Air Canada-specific Shippers Transport Document for Section II lithium battery shipments. "How do we verify that what's in that box is all properly packaged?" he says. "You have to check the boxes and sign the form stating that you followed all the requirements. It's a checkpoint that reinforces the responsibility of the shipper and has a positive impact on safety."
Tim Rogers, Senior Dangerous Goods Manager at UPS Airlines, agrees that variations involving lithium batteries get the most questions. He points to 5X-08, which requires Section II packages be marked with additional information to enable the creation of air waybills if the package is transferred to a partner carrier. "We understand it's only a marking, and to a customer who is shipping a few hundred a day, it's more time and cost—but we need the information for the waybill."
At FedEx, Manager of Dangerous Goods Administration David Jones mentions variation FX-04, which prohibits certain Class 8 corrosives outright and limits concentrations on several others. "We had an incident where a nitric acid shipment leaked and ate through a container. Our variation is more restrictive than IATA's because we can't have this happen again."
No placarded delivery vans
Have you ever noticed that you never see a UPS delivery van with a hazmat placard? There's a good reason for that.
"We've traditionally kept limits and restrictions so we never have to placard a brown truck," says UPS's Rogers. "For some materials that require placarding regardless of amount—4.3 Dangerous When Wet, for example—we'll take it under an approved DOT Special Permit or packaging complying with 49 CFR 173.13. "
You won't find carrier ground restrictions like these listed in the 49 CFR, the federal compilation of all regulations governing ground transport of Dangerous Goods in the United States. FedEx and UPS follow each other pretty closely when it comes to what they will and won't allow, but to avoid surprises and delays you should research each carrier's website or contact them directly.
Or you can work with aknowledgeablethird-party logistics provider.
A 3PL helps navigate carrier variations
Cody DeGrush and Erin Gaul are both Senior Managers for Dangerous Goods at GEODIS. They help all kinds of shippers—from e-commerce startups to multinational giants—ship every class of hazmat, so they've likely had experience with just about any operator variation you might encounter. How do they handle them?
"When we onboard a new customer, we have this conversation as early as we can," says DeGrush. One example he raises is the U.S. Postal Service requirement that liquids shipped as Limited Quantities be in leakproof containers. "We know these requirements exist and that our customers may not be aware of them. Maybe their previous provider never brought it up.
"We're always educating shippers, making sure we're doing it the right way. How can we make it as simple as we can and still be compliant?"
Gaul also stresses the importance of the relationships the organization has with carriers. "When we get a frustrated shipment, it doesn't always mean that it's wrong," she says. "There's a percentage of shipments that get held up because the auditor at the terminal interpreted something wrong. Then we can talk to someone we know and show that the shipment was correct."
Carrier variations may seem like just another complication in the already complex world of hazmat shipping, but they're essential to keeping the supply chain safe and efficient. For additional guidance about operator variations, call us at 800.621.5808.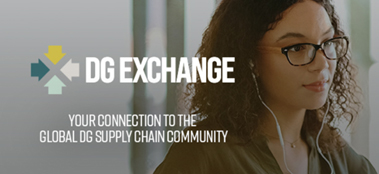 Make sure your shipments are safe and in complete compliance with a full line of solutions from Labelmaster—a full-service provider of goods and services for hazardous materials and Dangerous Goods professionals, shippers, transport operators and EH&S providers.