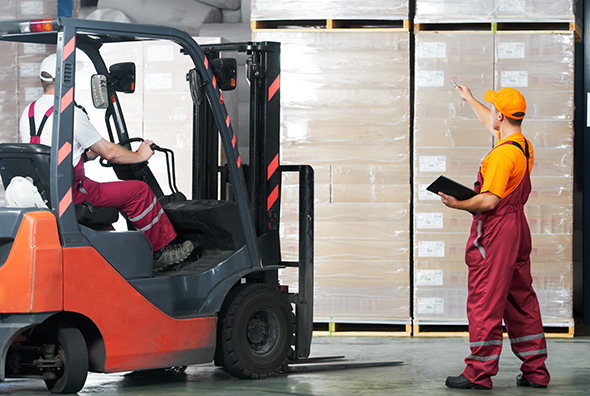 On September 21, I gave a presentation on hazmat transport compliance at The Logistics Council of Milwaukee. I've spoken at the Dangerous Goods Advisory Council and the Dangerous Goods Symposium, but this was my first time speaking in front of a more general audience.
The Logistics Council of Milwaukee is a not-for-profit association of supply chain professionals, and the crowd in attendance for my presentation included a good cross section of people from carriers, third-party logistics companies and shippers large and small.
Why would a group with such diverse supply chain experience need a 30,000-foot view on how hazmat affects all aspects of the supply chain?
Good question! Hopefully I gave them some good answers.
Many supply chain companies don't handle hazmat
Everyone at The Logistics Council is familiar with the basic concept of hazmat compliance—and for some of them, that basic familiarity is enough to convince them they don't want anything to do with it.
I get that. Hazmat regulations are complex. They can be confusing, and they change frequently. Many businesses just don't want to deal with the uncertainty.
What I like to tell businesses that don't accept or offer hazmat is that complexity breeds opportunity. Being comfortable and confident with hazmat regulations gains you a competitive advantage. If you're a manufacturer, you get more products to sell; if you're a 3PL, you can expand your client list; if you're a carrier, you'll have more cargo to carry.
My final message: If you don't deal with hazmat, you're missing a big opportunity.
Many supply chain companies don't know they handle hazmat
Every Dangerous Goods professional, at some point, has had to tell a client or a superior, "Yes, you're shipping hazmat."
Even experienced supply chain professionals sometimes don't know that a particular item may be regulated for transport as a hazardous material. (Hand sanitizer? Shock absorbers? Wood scrap? Yes, yes and yes.) With luck, they find out during a compliance assessment and not from a DOT inspector.
A hazmat compliance assessment is a worthwhile resource for any shipper, and not just because it might identify previously unknown hazmat. (Full disclosure—conducting assessments is a big part of my job.) A thorough assessment doesn't just evaluate how well you're complying with hazmat shipping regulations; it uncovers efficiencies and best practices you can apply throughout your operation.
Do you ship hazmat? Think twice before you answer!
Many supply chain companies have great questions about hazmat
I got some very good material-specific questions in Milwaukee, and I also heard one that I hear all the time from clients:
"In my operation, which employees need hazmat training?"
There are two answers to that question—the legal answer and the what's-best-for-your-business answer. Legally, training is mandatory for anyone performing one or more of the pre-transportation functions defined in the 49 CFR.
But a lot of people in your organization who don't require training by law still impact transport. Your customer return representatives should know which products require special packaging for return shipping. Your sales teams should know how various materials can be compliantly shipped so they can promise realistic delivery times. And what about the folks in the C-suite?
I'm looking forward to giving more presentations like this one in Milwaukee, because answering questions like these helps everyone in the supply chain transport hazmat more safely, more compliantly and—just possibly—more profitably.
---
Labelmaster Senior Consultant Mike Pagel conducts onsite compliance assessments and Dangerous Goods training for industrial and commercial clients. Prior to joining Labelmaster Services, Mike worked at PHMSA, where he answered regulatory inquiries about federal hazardous materials transportation regulations.
Labelmaster is a full-service provider of goods and services for hazardous materials and Dangerous Goods professionals, shippers, transport operators and EH&S providers. See our full line of solutions at labelmaster.com.