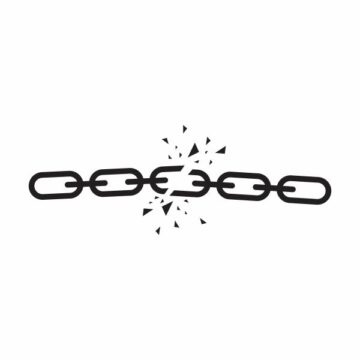 The global supply chain has seen enough disruptions over the last couple of years to last a lifetime. A worldwide pandemic. Labor shortages. Material shortages. Unstoppable eCommerce demand. A container ship wedged across the Suez Canal for weeks. A war in Europe. Massive fuel cost increases.
And don't look now, but labor conflicts, severe weather and new lockdowns may be on the horizon.
Those disruptions are all things that are beyond your control. But successful supply chain operations don't focus on things they can't control—they focus on things they can control.
One thing you can definitely control is the efficiency and compliance of your Dangerous Goods operations. That's how automating your hazmat shipping compliance by integrating our DGIS solution with your automation platform can help you smooth out the disruptions shaking the supply chain.
Here's a closer look.
Avoid creating your own disruptions
There are so many external, beyond-your-control disruptions that can prevent a shipment from reaching its destination on schedule. The last thing you need is to create more disruptions within your organization—yet that's exactly what happens when manual Dangerous Goods processes lead to compliance gaps.
When you're shipping hazmat, something as simple as a label on the wrong side of a box can get your shipment stopped by an inspector.
Maybe the shipment just gets held up for a few hours. Maybe it gets returned to you. Maybe you receive a civil penalty, or a fine from the carrier—or both. But whatever happens, dealing with that stopped shipment is a disruption for you and your supply chain partners—a disruption you could have avoided.
DGIS helps you avoid those kinds of errors by validating every shipment against the latest regulations. It also makes your processes more repeatable, efficient and predictable, further reducing the likelihood of compliance mistakes.
Ban the bottlenecks
Hazmat shipping regulations are complex. What happens when someone on your team doesn't know exactly how to compliantly prepare a shipment?
With manual processes, or less sophisticated systems, your team member might waste time contacting others in the organization, or looking up regulations in a 1000-page regulatory manual. Even if it only costs you a few minutes here or there, that's a bottleneck you can't afford in today's environment. It's another self-inflicted disruption.
DGIS avoids those bottlenecks by making all your parts information and master data available to anyone in your organization. When it's integrated with your ERP, TMS, WMS platforms, hazmat documentation and validation appear in the same window as all your other shipping information to make Dangerous Goods processing a seamless part of your normal workflows.
Smooth over disruptions with efficiency
Can DGIS help you smooth over all those other supply chain disruptions—the ones you can't control?
The answer is yes, because when there's an unpredictable setback, a more efficient operation can respond more quickly than a less efficient one.
For example: A manufacturer runs into an unexpected parts shortage and may have to shut down its plant. If your team can process 100 hazmat shipments in one hour while your competitor takes two hours, which of you will be better able to meet the manufacturer's emergency request?
The more efficient your Dangerous Goods processes are, the better you'll be able to handle the inevitable disruptions of today's supply chain environment.And integrating DGIS with the automation platforms your teams already know is the best way to optimize your hazmat shipping efficiency.
DGIS is easy to use and super-fast. (Watch this video to see just how fast it can be.) It stores all the details of every item you ship, so it can pre-populate every field on your Dangerous Goods declarations with a single mouse click. And by validating every shipment against the latest regulations, it never leaves you guessing if you've filled out that form correctly.
Integrating your automation platform with DGIS gives you the efficiency and confidence you need to roll with the shockwaves of whatever supply chain disruption might come along next.
Make disruptions less disruptive
DGIS makes Dangerous Goods processing simpler and more efficient, so supply chain disruptions are less disruptive.
Ready to see what DGIS can do for your operation?


Make sure your shipments are safe and in complete compliance with a full line of solutions from Labelmaster—a full-service provider of goods and services for hazardous materials and Dangerous Goods professionals, shippers, transport operators and EH&S providers.