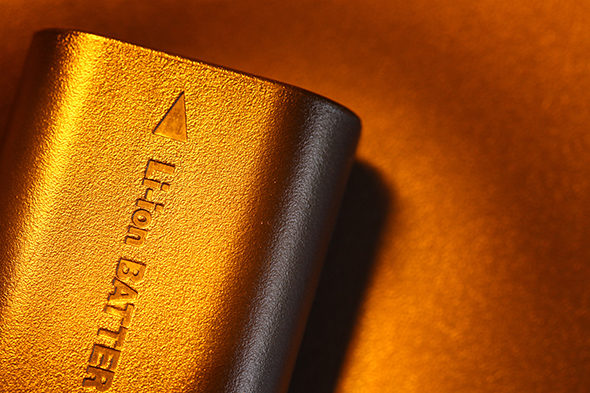 Of all the headaches associated with shipping lithium batteries, the most acute of them might be return shipments of damaged or defective cells/batteries, or the equipment containing them.
If that headache sounds familiar, we now have your ibuprofen.
Based on a special permit from the U.S. Department of Transportation that grants relief from 49 CFR §173.185 requirements, Labelmaster now offers new Special Permit Packaging that lets you ship damaged lithium batteries via ground, in fiberboard, without having to declare them as Class 9 fully regulated shipments.
For businesses that want their damaged batteries or defective equipment returned to them, reverse logistics just became easier and less expensive.
A better solution for a growing need
Many of the people called upon to ship damaged batteries are consumers or untrained retail employees. Helping them make those shipments compliantly can be challenging—and expensive.
"Current regulations leave companies with only two options for shipping such materials," says Bob Richard, Labelmaster Vice President of Regulatory Affairs. "Either they purchase very expensive packaging, or they choose not to move these batteries in transit."
But many companies find it crucial to recover those damaged batteries or defective products.
"Businesses must assess potential causes of product failures to respond quickly and take necessary action to correct potential safety flaws," says Labelmaster Senior Product Manager Bill Barger.
"Such situations can range from conducting product performance tests or analyzing product failure to implementing recalls or providing forensic evidence in litigation matters. The recent safety issues involving hoverboards are just one example of the growing need to ship these kinds of batteries."
If your company needs to make it as simple and cost-effective as possible for consumers and retail employees to return damaged or defective batteries, Labelmaster's new Special Permit Packaging is your solution.
Headache-free return kits
To make these returns headache-free, send this Special Permit Packaging as a return kit to anyone who needs to return damaged or defective batteries or battery-powered devices. The packaging can be used for:
Road and domestic sea transport (Hawaii and Puerto Rico) only
Lithium ion cells under 20 Wh
Lithium ion batteries under 100 Wh
Labelmaster offers in-stock packaging that complies with this special permit, as well as and custom solutions for unique customer needs. All packaging is prominently marked with:
The lithium battery handling label
A battery safety document
The words, "DO NOT TRANSPORT BY AIR – GROUND SHIPMENT ONLY, DAMAGED/DEFECTIVE LITHIUM ION BATTERY."
In addition, with each package we include detailed closure, packing and shipping instructions to help shippers properly package the damaged cells, batteries and equipment for transport.
Labelmaster's Special Permit Packaging is a unique solution that makes lithium battery reverse logistics easier and less expensive.
Learn more about Special Permit Packaging for damaged or defective lithium batteries, or call 800.621.5808.
Make sure your shipments are safe and in full compliance with a full line of solutions from Labelmaster—a full-service provider of goods and services for hazardous materials and Dangerous Goods professionals, shippers, transport operators and EH&S providers.