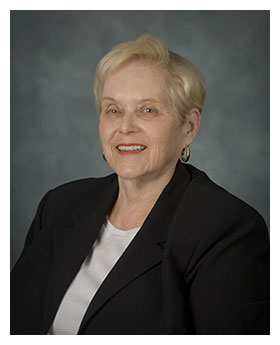 Jeanne Zmich, Labelmaster Vice President of Research & Development—who is retiring on June 16th— has helped define and grow the Dangerous Goods industry that we work in every day.
During her four decades overseeing regulations at Labelmaster, Jeanne has achieved a number of industry milestones:
She co-authored a two-volume set on compliance with the original OSHA Hazard Communication Standard—a publication accepted into the Library of Congress. It was the first commercially available product to help employers comply with that Standard.
She also coordinated the program to collaborate with the National Paint and Coatings Association (now the American Coatings Association) to produce and develop the first HMIS labeling system.
In addition, Jeanne kept her finger on the pulse of regulatory changes and interpretations, leading Labelmaster to produce a number of regulatory publications, including the Early CFR 49, produced annually.
Jeanne was committed to building a better, stronger and more growth-oriented company, and considered it her obligation to help those in our industry do the right thing. She represented Labelmaster at the Council on the Safe Transport of Hazardous Materials (COSTHA), where she serves on its board of directors.
No one at Labelmaster, or in the Dangerous Goods industry, will ever forget her.
Please help us wish Jeanne a happy retirement by leaving a comment below.
Tell us what company you're with, and your favorite memory of working with Jeanne. Thanks!
Make sure your shipments are safe and in full compliance with a full line of solutions from Labelmaster—a full-service provider of goods and services for hazardous materials and Dangerous Goods professionals, shippers, transport operators and EH&S providers.