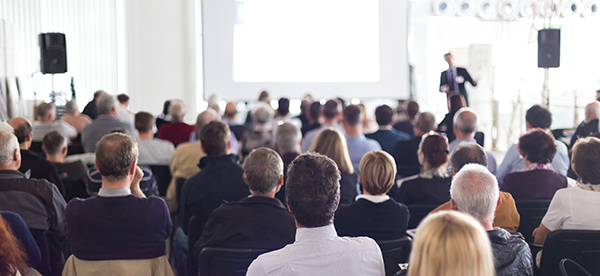 The Dangerous Goods Symposium is going to be live and in person once again – Wednesday and Thursday, September 6-7 in Chicago.
The DG Symposium is where the hazmat transport industry and the business community connect. This year's event will feature two full days of domestic and international regulatory updates, a master class panel with some of the top industry icons, sessions on competency-based training, a carriers panel, and of course the popular lithium battery panel.
Here's our list of top 5 reasons to attend this year's event!
---
The world's top DG experts, trainers, shippers, carriers and regulators. This year's agenda features sessions you won't find anywhere else, with people you might never be able to connect with anywhere else. There's no better source for insights, new ideas, networking and best practices.
Iconic DG masters gathered on one stage. The 2023 Symposium kicks off with a star-studded panel of iconic DG pros! These DG all-stars have thousands of years of combined experience keeping the supply chain safe! (Wait…did we say thousands? OK, that might be a slight exaggeration but it's for sure over 100!) They'll be sharing career highlights, thoughts on needs for future regulations, what to expect from the next generation, and more.
Regulatory updates—domestic and international. Get detailed updates from your favorite regulators!
A full pallet of lithium battery information. No Symposium would be complete without our infamous lithium battery panel! Join us Thursday afternoon (9/7) to get updates from our panel of experts and ask your burning questions!
Networking! It's been a while since we got the band back together and we can't wait to see old friends and make new acquaintances. Join us Tuesday evening, September 5, in the lobby bar for a welcome reception. It will be a great time to catch up with those you haven't seen in a while and start expanding your network by making new connections. We have another networking event planned on Wednesday but you'll have to wait for our next top 5 reasons list to get the details!
Of course there are more reasons to attend but these are our favorites for now.
Click HERE to get registered now!
Make sure your shipments are safe and in complete compliance with a full line of solutions from Labelmaster—a full-service provider of goods and services for hazardous materials and Dangerous Goods professionals, shippers, transport operators and EH&S providers.