Who needs Dangerous Goods training? That's easy. Training is mandated by law for anyone involved in the transport of Dangerous Goods. There are very few exceptions to the rule.
But who needs what kind of training? That's a more complicated question.
Employers are responsible for making sure every employee is trained for every DG function they perform. Many employees can be trained on a per-function basis, but others will need deeper, more formal instruction.
That's where Labelmaster's online training modules come in. Labelmaster's online courses align with many requirements of hazmat employees' functions, based on:
What materials they ship
What mode (air, sea or ground) those shipments use
The following chart will help you determine the best recommendations for who needs which kinds of training courses. Some employees may need only one course, while others may need two or more. Just answer each question and track the decision tree to find the course or courses you need—and click on any course to learn more about it.
NOTE: These are only recommendations. The employer carries the ultimate responsibility for ensuring each employee has current training for each function he or she performs.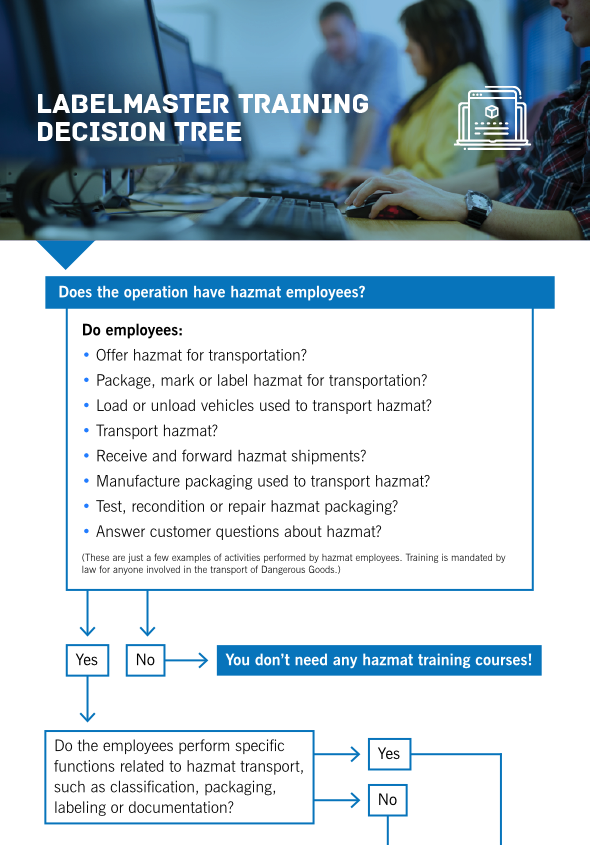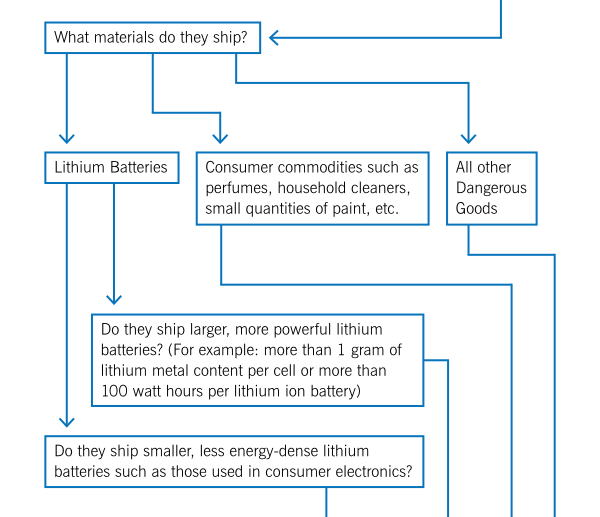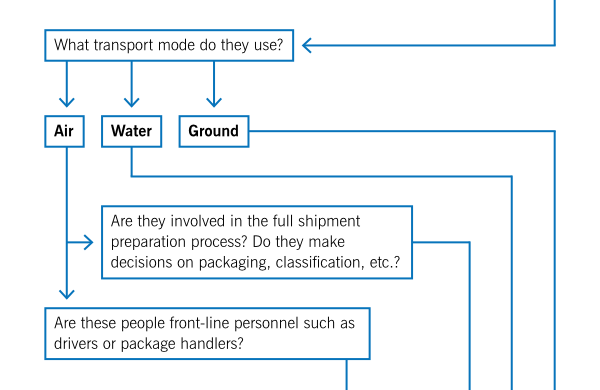 Questions about Dangerous Goods training?
If you have any questions about which courses employees need or about a complete approach to Dangerous Goods training, please contact your Labelmaster account representative.
You can also download a PDF of this chart to share within your organization.
Make sure your Dangerous Goods shipments are safe and in complete compliance with a full line of solutions from Labelmaster—a full-service provider of goods and services for hazardous materials and Dangerous Goods professionals, shippers, transport operators and EH&S providers.