Week of June 7th, 2021
Linking technology news with Dangerous Goods compliance
Businesses continue to evolve their supply chain strategies in order to deliver goods to consumers faster. This pursuit of faster last-mile delivery can be especially challenging for dangerous goods shippers.
Let's examine the recent supply chain technology and industry news.
---
SUPPLY CHAIN NEWS
---
OUR PERSPECTIVE
To learn more about dangerous goods software or how to establish a safer, more compliant supply chain, visit https://www.labelmaster.com.
Have questions about dangerous goods transport? Call the Labelmaster Regulatory Hotline at 1.800.621.5808.
---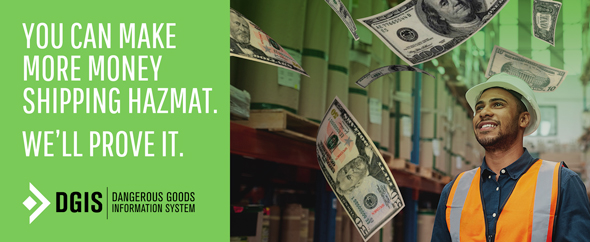 As the industry's most robust, flexible, and advanced hazmat shipping software, Labelmaster's DGIS can actually help your operation make more money. DGIS validates shipments and prepares DG declarations so quickly, you can handle more shipments every hour. And more shipments mean more revenue.
Try your own numbers in our calculator to see the added revenue DGIS can generate for you.

---