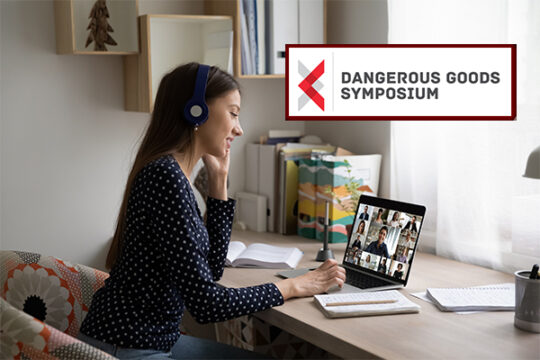 As much as we love getting together with hazmat pros from around the world at the Dangerous Goods Symposium every September, we have to admit there were several advantages to this year's all-virtual event:
You could attend sessions in your pajamas
You could mutter objections to the speaker's opinion without having everyone at your table look at you funny.
You could go to the bathroom whenever you needed to.
But the single best thing about this year's Symposium was that you could attend every session you wanted. And even if you missed one, you could watch the full streaming session the next day.
Now that the 2020 Symposium is in the books, we wanted to revisit our favorite moments—and make sure you could link to any of the streaming sessions you may have missed. Here are eleven of the top highlights—in no particular order—from the 2020 Dangerous Goods Symposium!
(NOTE: When you click on any of the session links in this post, you'll be directed to the Events page, but you won't see any sessions. Look for the box above Canada in the map on the right, then click the Past box to reveal links to all DG Symposium sessions.)
Thanks for joining us at the 2020 Dangerous Goods Symposium!
Make sure your shipments are safe and in complete compliance with a full line of solutions from Labelmaster—a full-service provider of goods and services for hazardous materials and Dangerous Goods professionals, shippers, transport operators and EH&S providers. ior