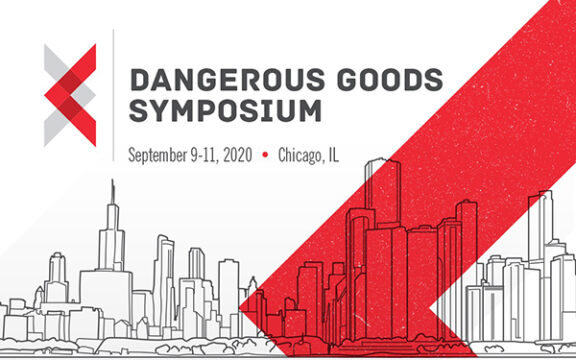 Have you ever attended Labelmaster's Dangerous Goods Symposium? If so, here's what you need to know right now:
The 2020 Dangerous Goods Symposium will be held September 9-11 in Chicago
Now, if you've never attended the DG Symposium, you might have a reason or two why not. We've actually heard a lot of these excuses over the years, and we're happy to say most attendees quickly realize any misconceptions they may have had were wrong.
If one of these ideas has kept you away from the Symposium, we hope you'll reconsider. And if you reconsider by April 30, you'll save $50!
"The DG Symposium is only for hazmat experts." Not true! About half the attendees each year are first-timers, and many of them are relatively new to the business of hazmat transport. They come to learn best practices they can implement at their companies to improve their efficiency and their compliance. However, you should be aware that—full disclosure—many folks who start as Symposium first-timers find themselves becoming hazmat experts.
"All the sessions are about DG regulations." Actually, only a handful of Symposium sessions focus on regulations. Many focus on best practices for adapting to and working within new regulations, others focus on Dangerous Goods training techniques, and others cover supply chain trends and technologies that have nothing whatsoever to do with regulations.
"My organization doesn't ship that much hazmat." Are you sure about that? Lots of common items are actually regulated Dangerous Goods. And even if you only ship one thing that qualifies as hazmat, doesn't it make sense to learn the most you possibly can about the regulations and best practices for shipping it compliantly?
"I can network all I want with other DG pros on social media." True, but you can't compare war stories over breakfast or laugh together over a hilarious DG-themed Elvis parody while drinking "thermal runaways" at LabelmasterFest.
"We already have a pretty good handle on lithium battery regulations." Excellent—you'll love our lithium battery panel Friday morning! Experts from around the globe share the latest developments, discuss regulations in consideration by ICAO and other governing bodies, and answer the most diabolical questions from attendees like you.
If your job has anything to do with handling or shipping hazardous materials, you'll find a ton of value in attending the Dangerous Goods Symposium—and you'll have a great time, too. Save your spot today!
Make sure your shipments are safe and in complete compliance with a full line of solutions from Labelmaster—a full-service provider of goods and services for hazardous materials and Dangerous Goods professionals, shippers, transport operators and EH&S providers.