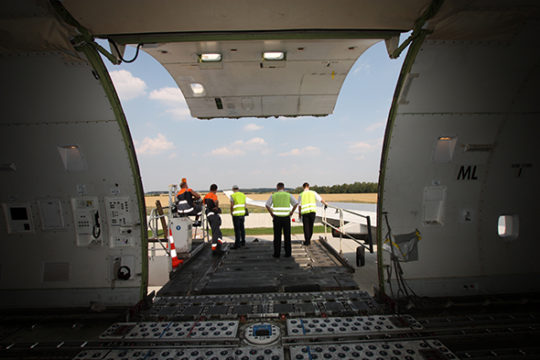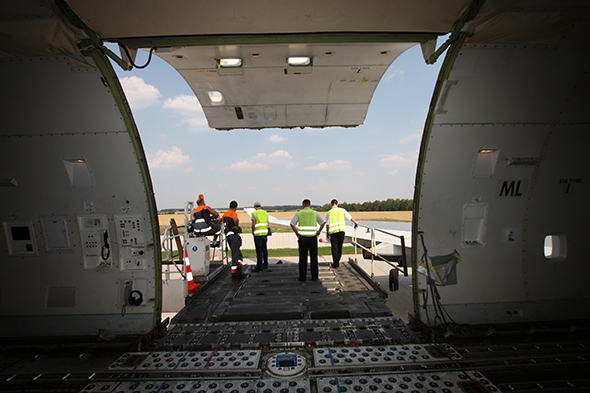 We've never yet met anyone who dreamed of being a Dangerous Goods expert when they were a kid. No one enters the work force with a DGSA in their sights.
And yet, they're out there, thousands strong. How did they discover Dangerous Goods, and how did they acquire their expertise? Were they groomed for subject matter expert status, or was it all serendipity and hard work?
Here's what the members of our crack consulting team shared about their DG origin stories.
Quick snapshots of the eight experts we interviewed
Brian Beetz, DGSA
Labelmaster Director, Regulatory Affairs & Corporate Responsibility
Formerly Project Manager for an environmental consulting firm
25 years in Dangerous Goods
Nikki Burgess, DGSA, CDGP
Labelmaster Senior Regulatory Specialist
Formerly Regulatory Compliance Manager for a major chemical manufacturing company
23 years in Dangerous Goods
Diego Gotelli, DGSA
Labelmaster Consulting Partner
Currently Dangerous Goods Technical Advisor for Argentine delegation to MERCOSUR
Chemist, Occupational Safety and Hygiene Specialist
25 years in Dangerous Goods
Jay Johnson, DGSA
Labelmaster Senior Manager
Member of the Council on Safe Transportation of Hazardous Articles (COSTHA), a board member of the Dangerous Goods Trainers Association, Inc. (DGTA) and past chairman of the Dangerous Goods Advisory Council (DGAC)
30 years in Dangerous Goods
Labelmaster Consulting Partner
Served 32 years with CAA in the United Kingdom; past chairman of the ICAO Dangerous Goods Panel
30 years in Dangerous Goods
Jim Shimko, DGSA, CDGP
Labelmaster Senior Manager
Ramp agent, instructor, specialist, program manager with several air carriers
Associate Staff Member at the U.S. D.O.T. Transportation Safety Institute since 2013
32 years in Dangerous Goods
Labelmaster Consulting Partner
Currently adviser to the ICAO DGP and to the UN Sub-Committee on the Transport of Dangerous Goods
Founded Kristel Vermeerschs & Partners Dangerous Goods Consulting in 2002
34 years in Dangerous Goods
James Wyatt, DGSA, CDGP
Labelmaster Consulting Partner
Formerly worked for Lufthansa Cargo, AeroLogic, Qatar Airways, DHL Express and IATA
Currently runs his own aviation consulting company: aeroconcept
20+ years in Dangerous Goods
How did you first become aware that "Dangerous Goods" was a thing?
Kristel Vermeersch: When I finished my studies, I started my career in aviation as Manager of Dangerous Goods—knowing nothing about the transport of Dangerous Goods!
Jay Johnson: A summer job during college.
Nikki Burgess: My initial exposure was in the US Navy
James Wyatt: From day 1 when I joined Lufthansa Cargo—it was the first course!
Brian Beetz: My first awareness of DG was at a very young age from the agricultural industry. I grew up on a farm in northern Illinois, and farmers use DG every day. From fuel for transportation, propane gas for heat, acetylene and oxygen gas cylinders for cutting torches, oils and lubricants, fertilizer tanks, pesticides, etc., it's everywhere.
Jim Shimko: A Dangerous Goods training class at Wright Airlines in 1979.
Geoff Leach: I was looking for new horizons within the CAA.
Diego Gotelli: During an undergraduate training on heavy metals at EPA Office in Cincinnati, I met the guys from the Environmental Response Team. They invited me to participate in a hazmat emergency response training course, and after that there was no turning back.
What drove you to pursue expertise in Dangerous Goods?
Nikki Burgess: I find it an interesting and important field and I enjoy the work of figuring things out.
James Wyatt: Being in aviation, Dangerous Goods are always present and always around us in our daily lives, even outside of the work environment.
Kristel Vermeersch: Starting my career working for an airline, afterwards 10 years as an external expert for the CAA and now concentrating more on the chemical and pharmaceutical industry which brings me back to my origin as a chemist. The circle is complete.
Geoff Leach: The opportunity to make a contribution to the safety of the travelling public and crew members.
Jim Shimko: Honestly, it just kind of happened through the progression of my career in the airline industry, which I think you will find with a large majority of folks in this field.
Diego Gotelli: The confidence that our clients have in us to provide the solutions they need in the time they require.
Brian Beetz: The drive to pursue expertise was from enjoying the work that I was doing and simply wanting to work hard and be the best at whatever I was doing.
What do you love about what you do now?
Jim Shimko: There's never a dull moment when it comes to Dangerous Goods transport, so the job does not get boring. I enjoy helping people and companies through the complexity and achieving success for them in getting it right.
Geoff Leach: Working with dedicated professionals, who have become lifelong friends; looking at any aircraft anywhere on the world and knowing that I have had some input into what it is carrying.
Brian Beetz: I find it extremely interesting, challenging, and rewarding to help people navigate the complexities of the DG transport regulations.
James Wyatt: Being able to offer advice, expertise and a different view. My company motto is: From the outside, with the inside view.
Diego Gotelli: To be able to explain in a simple way to our clients the complexity of Dangerous Goods regulations—and ensure their compliance.
Nikki Burgess: Seeing a client who may be lacking in knowledge and confidence become more expert in the field as we work together.
Kristel Vermeersch: What I adore most is to really advise and help people to solve their issues and problems. Even after so many years the recognition and gratitude still make you feel good.
What's your favorite DG question—and how do you answer it?
Nikki Burgess: I am often asked to determine if a given general situation "is compliant." The answer is always "it depends." The key to success in DG logistics is understanding the nuance of any given situation and how the regs apply in that circumstance.
Brian Beetz: My favorite DG question is any question that is not easy, or one that I don't immediately know the answer to off the top of my head. I enjoy the challenges associated with problem solving hard DG questions, and I love to continuously learn so it's a win-win; I get to help a customer, and I get to learn at the same time.
Jay Johnson: Hazardous materials are dangerous? Yes they are but I do not touch them. I just tell people how to ship them. It's like working for NASA but I only tell people how to get to space without actually going.
Geoff Leach: Q: What are Dangerous Goods? A: Did you paint your nails this morning or use a deodorant?
Diego Gotelli: This product is a Dangerous Good? My answer is: I'm not a magician, but let me see if it complies with the regulations, and I'll tell you if it's dangerous and how to ship it.
Kristel Vermeersch: Any question—and I always will try to answer it with the same passion and enthusiasm as 30 years ago.
Jim Shimko: "What do you mean that is Dangerous Goods?" and/or "But I've always shipped it that way, what do you mean it's wrong?" I like to answer by providing an education: what is the hazard, what is the risk to safety and why the rules exist.
James Wyatt: What should we expect with Dangerous Goods? My answer: Always expect the unexpected!
Make sure your shipments are safe and in complete compliance with a full line of solutions from Labelmaster—a full-service provider of goods and services for hazardous materials and Dangerous Goods professionals, shippers, transport operators and EH&S providers.