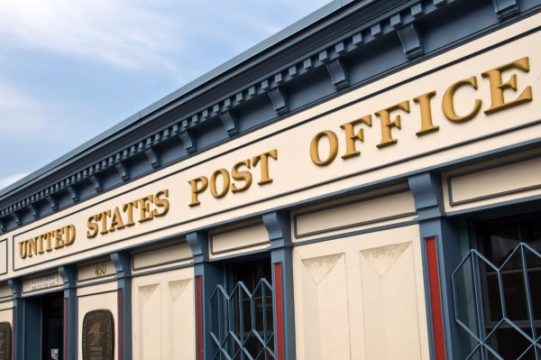 Many Labelmaster customers are more than just customers—they're our true partners in making the Dangerous Goods supply chain safer and more efficient.
One recent example is our new page on shipping lithium batteries via the U.S. Postal Service, which we developed following a suggestion from our longtime friends at third-party logistics provider GEODIS, Erin Gaul and Cody DeGrush.
"About 50% of our business is with e-commerce, which offers postal injection delivery methods through a number of carriers," says Gaul. "As this practice grew, it required us to look more closely at Pub 52, which is not harmonized with the 49 CFR. That's what makes it hard."
Lower cost, higher complication
"Pub 52," of course, is Publication 52 from the United States Postal Service, which outlines the do's and don'ts for the safe transport of Dangerous Goods via the U.S. mail.
"Postal injection" is a practice by which carriers such as UPS and FedEx hand off final-mile delivery to the postal service. Gaul explains, "Carriers have realized that it makes sense to hand off deliveries at some point to the postal service, which goes to every mailbox and address every day but Sunday.
"It costs a little less, but you have to comply with both sets of regulations."
That's the rub. As we explained last week, shipping lithium batteries by mail can be even more complicated than shipping them by other means. Shipping them by two different sets of regulations can challenge even experienced 3PL veterans.
Pub 52 and 49 CFR: Not harmonized, and sometimes conflicting
DeGrush explains, "The regulations are not only not harmonized, but sometimes they even conflict. That's pretty challenging. In those situations, we have to discuss with our customers that this method isn't available because you can't comply with both. We have to put controls in place for those particular products."
The primary conflict he cites centers on the Cargo Aircraft Only label, the unmissable graphic that ensures cargo such as standalone lithium batteries does not fly on commercial airliners. 49 CFR requires it, while Pub 52 forbids it.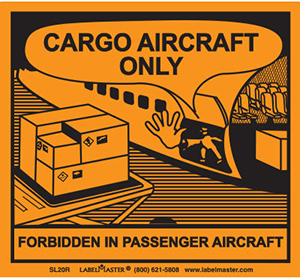 "If it gets caught in an inspection or by USPS, you'll have a frustrated shipment," says DeGrush. "You have to fix it and reoffer the package. It's not a big issue. But if you have a carrier violation for not using the label, then you may get a formal notice, and they may want to see a corrective action plan. They can threaten to shut your service off if you have too many violations.
"And if you're caught by PHMSA, there can be a monetary penalty."
Trying to simplify complex regulations
How does GEODIS help its e-commerce customers resolve this dilemma?
"We analyze each case to decide which customers can use postal injection and which can't. We've asked our WMS IT people to make sure that when we flag something as regulated, it shuts all doors for final delivery except ground. We can circle around this issue with a special mark, but that creates a challenge, too.
"It's made for some unique conversations."
For more details about shipping lithium batteries by mail, visit our page on USPS Publication 52: What You Need to Know Before Mailing Lithium Batteries, or call us at 800.621.5808.