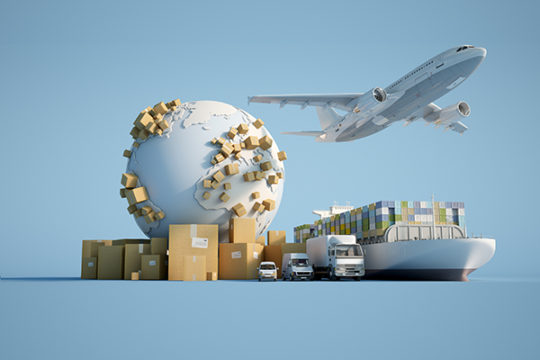 If you're in the business of delivering parcels, you might be thrilled and terrified at the same time these days. Thrilled because the rise of e-commerce has created more parcels to deliver, so business is good. Terrified because consumer demands—Tomorrow? Heck, I want it today!—make business more challenging than ever.
Oh, and don't look now, but you're shipping hazmat.
That's the context for the presentation Labelmaster Vice President of Software & Customer Success Mario Sagastume will deliver at Parcel Forum later this month. "Hazmat: What You and Your Customers May Not Know You Are Shipping" is a Dangerous Goods primer for a non-DG audience and points the way toward safe and efficient hazmat handling throughout the parcel supply chain.
Here's what Sagastume has to say about the conference and his topic.
Be conscious and confident
Parcel Forum is, according to its website, "… dedicated to professionals responsible for shipping, warehousing, packaging, distribution and delivery of parcels." Most of these folks are not hazmat experts, and many may have no experience with Dangerous Goods. Sagastume aims to put them at ease.
"The first thing I want to give them is an accurate perception of what Dangerous Goods actually is," he says. "I'll include the video with [Labelmaster CEO] Alan Schoen that says DG is ubiquitous, so compliance is good business. Companies can run away from it, but they shouldn't."
Shippers who simply turn away shipments with Dangerous Goods are not only missing a growth opportunity—they may also be shipping hazmat without knowing. Sagastume wants them to understand that there's a process for navigating the learning curve.
"Yes, it can seem complex and convoluted. So first, try to understand what your pain points are. Are they in identifying where a substance falls on the DG spectrum? Are they in management? Training? You have to make sure your people recognize what they're shipping; then you can be conscious and confident and do the right thing."
Three components to improved customer experience
Sagastume is confident most parcel companies can be compliant hazmat shippers. "You have to know your product info, have the right training and employ the right systems. For the most part, companies have these components—it's just how you bring them together. And once you get confident, your end customers will have a much better experience."
There are three components to improved customer experience:
No false promises. "You can better manage expectations. Everyone wants to get it today or tomorrow, and they'll know if that's going to happen."
More predictability. "You won't have frustrated shipments, so packages will get there when you say they'll get there."
Upfront knowledge of costs. "You'll have a better understanding of any costs related to DG shipping, so you can be completely transparent."
These benefits are crucial not just to shippers, but to the technology companies that provide them with transportation management systems (TMS), parcel management systems (PMS) and other platforms. Integrating Labelmaster's DGIS software gives those tech companies "the confidence that they can talk about DG because they have an experienced partner," says Sagastume.
"They can develop solutions for different types of customers, from mom-and-pops to big retailers. We've been successful working with TMS and PMS providers because DGIS is a great avenue to enhance their offerings and meet the needs of their customers. It's easy, tested and accepted."
Never the same river twice
Part of the challenge for today's parcel supply chain is the new decentralized, omnichannel e-commerce approach. When shipments can originate from anywhere, how do you manage hazmat compliance?
"Be consistent and persistent, with a reliable tech solution everyone can access," advises Sagastume. "Things are dynamic and shipping is always changing. The Greek philosopher Heraclitus wrote, 'No man ever steps in the same river twice, for it's not the same river and he's not the same man.'
"It's a challenging environment, but Labelmaster can take the complexity out DG shipments for you if you have customers with DG questions. Hazmat transport is the only thing we do. We'll help you figure it out."
Make sure your shipments are safe and in complete compliance with a full line of solutions from Labelmaster—a full-service provider of goods and services for hazardous materials and Dangerous Goods professionals, shippers, transport operators and EH&S providers.