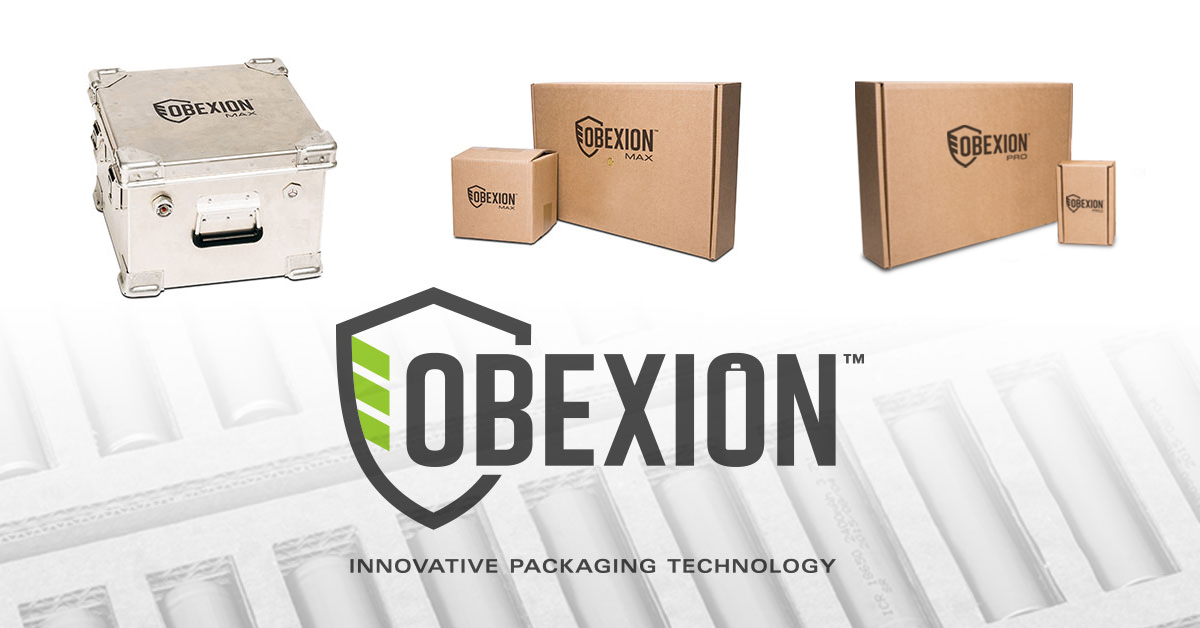 Next week, logistics and Dangerous Goods professionals from all over the globe will gather for the COSTHA Annual Forum & Expo 2018—the yearly compliance event hosted by the Council of Safe Transport of Hazardous Articles.
COSTHA is one of the world's foremost organizations promoting Dangerous Goods shipping compliance, and we're proud to be part of their Forum & Expo every year.
This year, Labelmaster Enterprise Sales Director Chris Edens and National Account Manager Tom Garrett will be there, manning the booth, networking with attendees and attending sessions. Here's a quick event preview.
"Batteries, batteries, batteries."
It's Garrett's third time at COSTHA. "It's a great opportunity to visit with current accounts, meet new people and learn from industry experts," he says. "It's all about what's going on with regulations, what's new, what's changing, and what new products and technologies there are to help deal with that."
Edens adds, "Most of the talk will be about batteries, batteries, batteries."
Garret says, "That's the hot button for sure—lithium battery shipping and storage. Some of these people were introduced to Obexion [Labelmaster's advanced packaging for lithium battery and device shipping] at the DG Symposium last year, but for some folks it'll be their first time seeing it."
"One thing we'll be sure to talk about at the booth is the new lithium battery marks with the UN ID number," says Edens. "As of January 2019, the old labels cannot be used anymore. Shippers may have made the switch already, but we'll be making sure people who use the old style are geared up for 2019."
"A peek under the hood"
People who attend COSTHA regularly know they can expect previews of upcoming regulatory actions.
"You get a peek under the hood," says Garrett. "We're waiting for what's next from the G27 committee. Nothing official yet, but they might share what they think is going to be improved."
Garrett says he hopes to attend several sessions, including the PHMSA briefing and the U.S. Postal Service briefing.
"Getting the changes to Publication 52 is important, because they can be a real source of frustration for shippers who use bulk mail consolidators. Even if you're shipping FedEx, for instance, that last mile might be USPS—so you have to be compliant with both 49 CFR and Pub 52."
Asked what kinds of questions he expects from COSTHA attendees, Edens says, "We hear from people who've changed their business models, changed what's being shipped. They might be new to Dangerous Goods and they need a game plan. Maybe they have something flammable they're hoping they can ship as Limited Quantity. They're looking for solutions."
The integration conversation
Edens, who specializes in software, says his conversations "always end up being end-user integration discussions. DGIS [Labelmaster's Dangerous Goods Information System hazmat software] is well known, but there's a disconnect. People don't know how it can fit their operation, so I have to explain that integration is a possibility."
Integrated with a company's ERP, TMS or WMS, the DGIS platform seamlessly adds hazmat shipping information when it's required, without users having to learn a new interface.
But what about the 26% of shippers who use no hazmat software at all?
"Every day I meet people who don't use hazmat software. They're legitimately trying to do things the right way, but they might be cutting and pasting from Excel or Word. They want to do better. Some of them become lifelong customers, and they use DGIS every day."
Edens adds, "I'm looking forward to expanding those relationships in the DG community."
Ultimately, as Garrett reminds us, "COSTHA is all about gaining knowledge and being a better resource for our customers."
---
Labelmaster is a full-service provider of goods and services for hazardous materials and Dangerous Goods professionals, shippers, transport operators and EH&S providers. See our full line of solutions at labelmaster.com.