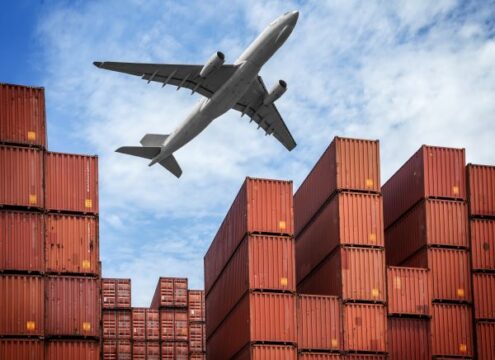 The groundhog saw his shadow (at least, the "official" one in Punxsutawney, PA did) and so unsurprisingly— it's still going to be winter for awhile! Let's all stay focused on helping our fellow employees stay safe by keeping those walkways and drains clear of snow and ice, paying special attention to those working outdoors, and making sure that our facility heat and ventilation are working properly. Hang in there—it will warm up eventually! Here's the week's news:
FAA
The agency published a fee table correction to its recently promulgated new Civil Penalty Chart.
FMCSA
The agency requests approval to renew an ICR titled, ''391.41 CMV Driver Medication Form.'' This Information Collection (IC) is voluntary and may be utilized by Medical Examiners (MEs) responsible for issuing Medical Examiner's Certificates (MECs) to commercial motor vehicle (CMV) drivers. MEs that choose to use this IC do so to communicate with treating healthcare professionals who are responsible for prescribing certain medications, so that the ME fully understands the reasons the medications have been prescribed. The information obtained by the ME when utilizing this IC assists the ME in determining if the driver is medically qualified and ensures that there are no disqualifying medical conditions or underlying medical conditions and prescribed medications that could adversely affect their safe driving ability or cause incapacitation constituting a risk to the public. Comments on this notice must be received on or before March 6, 2023.
The agency requests public comment about factors the Agency should consider in amending the Federal Motor Carrier Safety Regulations (FMCSRs) to establish a regulatory framework for Autonomous Driving Systems (ADS) equipped CMV operations. It previously published an advance notice of proposed rulemaking (ANPRM) on May 28, 2019, seeking comments on FMCSRs that may need to be amended, revised, or eliminated to facilitate the safe introduction of ADS-equipped CMVs onto the Nation's roadways. It continues to consider amendments to the FMCSRs to ensure the safe integration of ADS-equipped CMVs into interstate motor carriers' operations and issues this SANPRM to request additional information. Comments on this document must be received on or before March 20, 2023.
OSHA
The agency published an ICR dealing with cadmium use in construction. Cadmium is a heavy metal that is carefully regulated due to its potential negative impacts to human health and the environment.
Labelmaster is a full-service provider of products, shipping and training software, and professional consulting services to assist the DG and HS&E professional to comply with national and international regulations. See our full line of solutions at www.labelmaster.com.