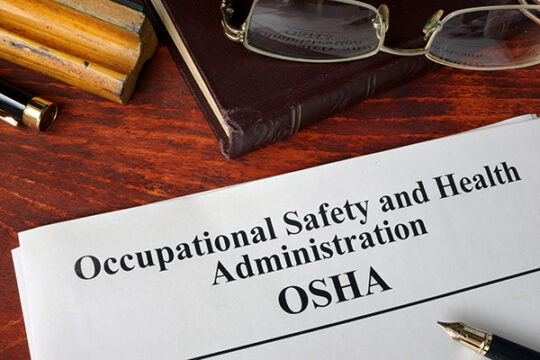 It was a quiet week in the regulatory world last week, perhaps a fitting entry into the holiday period. The Labelmaster family would like to take this opportunity to wish each of our readers a healthy, safe, and happy Thanksgiving. There were some technical legal developments in the ongoing actions surrounding the federal OSHA directed COVID-19 vaccine mandate; here's the news:
OSHA
On November 12, 2021, the Secretary of Labor ratified an interim final rule codifying an emergency temporary standard the agency contends is to protect unvaccinated employees of large employers from the risk of contracting COVID–19. The Department is now publishing the ratification in the Federal Register out of what it states is an abundance of caution. The agency further states that neither the ratification nor the publication is a statement that the ratified action would be invalid absent the ratification, whether published or otherwise.
This action is in response to various legal maneuvers related to ongoing lawsuits over the mandate. At present, the final rule itself is suspended pending further action in the 6th US Circuit Court of Appeals, which was chosen by lottery to hear further arguments in the matter.
See the ratification action here:
Labelmaster is a full-service provider of products, shipping and training software, and professional consulting services to assist the DG and HS&E professional to comply with national and international regulations. See our full line of solutions at www.labelmaster.com.