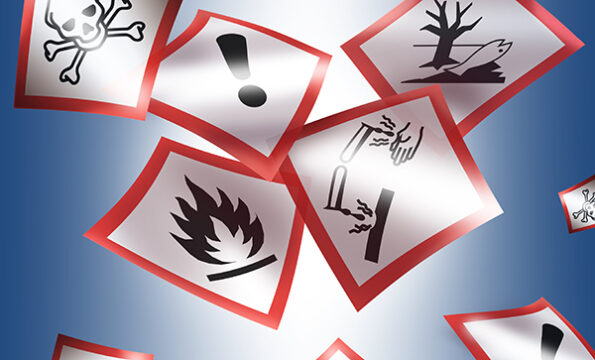 It's mid-February, and hopefully everyone had a chance to enjoy the spirit of the Valentine's Day Holiday. We can all be grateful for loved ones. Keep doing your part to help keep them safe.
The week's biggest news was easily the late in the week publication of a proposed revision to the nation's Hazard Communication Standard or HCS. Found in the 29 CFR 1910.1200, this is OSHA's version of the GHS standard. The GHS is the UN-based international "model regulation" for the hazard communication requirements applicable to chemical hazards in the workplace, rather than for transport. Note that this is a proposed rule or "NPRM" and not a final rule—that means it has no legal impact at present but is instead a pre-announcement that gives people a chance to review the suggested changes and offer feedback to OSHA about what they think the final rule should actually look like. We'll discuss it in a bit more detail below. PHMSA also chimed in this week with some news. Here's the latest:
PHMSA
The agency published its latest set of special permit actions, an activity it was especially busy with over the course of the last year or so. As with most such actions, a great deal of focus is on tanks, cylinders, and unique overages in permitted material carriage amounts for cargo aircraft. Here's a set of links to see them:
OSHA
As noted above, the agency has published a significant proposed revision to the Hazard Communication Standard, or "OSHA HCS." Found in the 29 CFR 1910.1200, the regulation first took force in its initial form as far back as 1983 and was revised to harmonize to the 3rd revision of the international GHS standard in 2012. The new proposed revision would, if finalized as is, conform the US regulation to the UN's 7th revision. The UN currently features its 8th revision, so even with this new harmonization (if finalized) the US will still be a "revision behind." It is the first major action to overhaul the rule in general since its initial harmonization nine years ago. The NPRM is 256 pages long, so interested parties are going to need to dig in and look it over themselves, but here are some highlights of what is intended:
Changes to incorporated references
Revised criteria for classification of certain health and physical hazards to better capture and communicate the hazards to downstream users
Revised provisions for labels (including proposed provisions addressing the labeling of small containers and the relabeling of chemicals that have been released for shipment)
Technical amendments related to the contents of SDSs
New provisions relating to concentrations or concentration ranges being claimed as trade secrets
Mandated changes to included hazard and precautionary statements to better harmonize language usage
In a very significant change indeed, the proposal for the first time addresses proposed requirements for bulk shipment containers like railcars, an area that has been a significant "grey area" in the rule to date
Here's a link to the proposal.
If readers who intend to tackle the proposal themselves want to "skip to the entrée," the NPRM's listing of the major proposed regulatory component changes begins on FR page 9694 and continues through page FR page 9723. That section provides voluminous detail coverage of the brief and broad summary of changes provided in our blog notice here. The NPRM begins on FR page 9576. Most of the material previous to FR page 9694 discusses a variety of planning issues and financial justification activities common to many NPRM actions.
Since this is an NPRM and not a final rule, no actual compliance dates are set, but the proposal suggests a 60-day inception period following finalization, with all relevant required actions phasing in over a two year period following that. For comparison, the 2012 rule change allowed for a four year timeframe for full implementation. Comments on the proposal itself are due no later than April 19th, 2021. Ways to respond can be found via the provided link.
Labelmaster is a full-service provider of products, shipping and training software, and professional consulting services to assist the DG and HS&E professional to comply with national and international regulations. See our full line of solutions at www.labelmaster.com