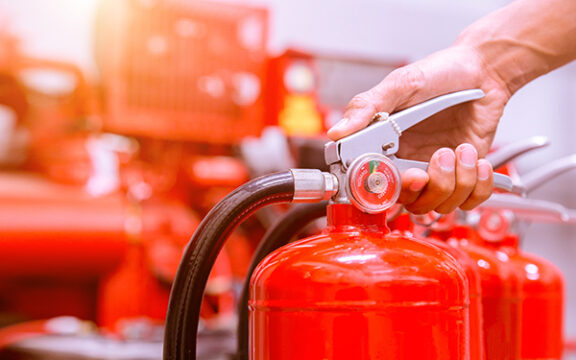 The coming week finds the nation preparing to celebrate a Thanksgiving holiday it is fair to say is going to be unlike any other that any of us have ever faced before.  Be careful, take every necessary precaution to cope with the pandemic, and from the Labelmaster family to yours, we wish each of you and your families a safe and joyous holiday. Next year is going to be better!  Meanwhile, though, our task of helping to ensure transport and EHS safety goes on.  Here's last week's rather sparse regulatory news:
OSHA
The agency published a three-year ICR renewal for its standard on the hydrostatic testing of fire extinguishers in pressurized cylinders. Such devices require periodic recertification of their physical integrity.  See the renewal here.
The agency also published an ICR related to powered work platforms, which are common devices in industry. The ICR addresses the need for emergency plans in case the platform power fails, and workers must exit the platform under that circumstance. See it here.
TSA
The agency published an ICR dealing with multiple aspects of its cargo security screening programs. These programs help ensure transport safety, including that of DG traveling by air. See the ICR here.
Labelmaster is a full-service provider of products, shipping and training software, and professional consulting services to assist the DG and HS&E professional to comply with national and international regulations.  See our full line of solutions at www.labelmaster.com.