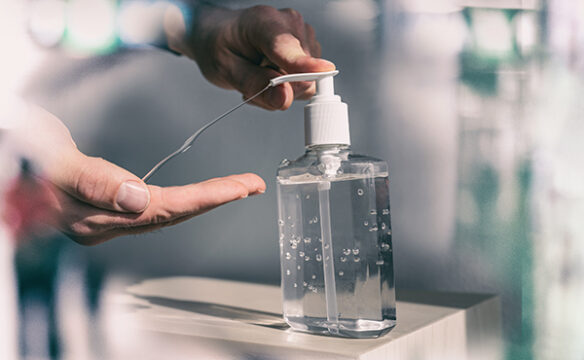 The new week brings with it renewed concerns over the pace of the COVID-19 pandemic. The outbreak continues to accelerate at present, so it's more important than ever for us to make sure that our workplaces follow all applicable guidelines to keep employees as safe as possible under the present circumstances. The week also brought with it several actions of note on the regulatory front; here's all the latest:
COVID-19 Specific Actions:
PHMSA
On Friday the 10th, the agency published a set of extensions for several of the regulatory relief ("relaxation of enforcement") actions associated with the ongoing COVID-19 pandemic. The three extension actions all go to October 31st, 2020, and are as follows:
Extends MOT relief for carriers transporting sanitizing products as part of their own operations
Extends the relief for certain package test re-certifications (i.e. "UN testing")
Extends relief from certain vehicle and tank inspection requirements in the State of Alaska
See all three actions at these links:
Non-COVID actions:
PHMSA
The agency published its latest raft of special permit applications. As is often the case, the new actions mainly concern batteries, cylinders, and unique transport requests. See the full list of the actions at the links here:
https://www.govinfo.gov/content/pkg/FR-2020-07-08/pdf/2020-14618.pdf
https://www.govinfo.gov/content/pkg/FR-2020-07-08/pdf/2020-14619.pdf
https://www.govinfo.gov/content/pkg/FR-2020-07-08/pdf/2020-14620.pdf
EPA
The agency released a fairly major revision to its rules referencing the ignitability standard for RECRA hazardous waste. The changes will among other things:
Revise the test provisions for determining flashpoint
Eliminate the requirements for the use of now-obsolete mercury thermometers
Update exclusions for aqueous alcohol solutions
Codify the processes for testing multi-phase wastes
Provide a variety of minor technical corrections
OSHA
The agency published a proposal for a renewed ICR dealing with the hydrostatic testing provisions for fire extinguishers.  Such periodic pressure and integrity testing is an important part of keeping industrial extinguisher fleets safe and ready for use.  See the renewal proposal here.
Labelmaster is a full-service provider of products, shipping and training software, and professional consulting services to assist the DG and HS&E professional to comply with national and international regulations. See our full line of solutions at www.labelmaster.com