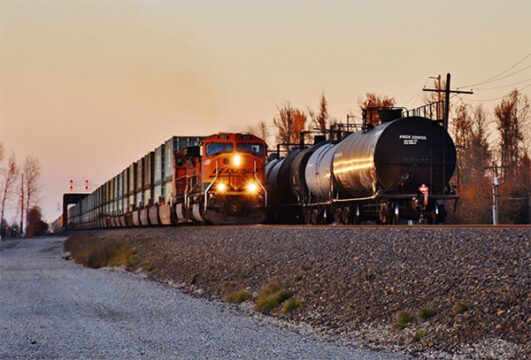 The nation enters August still struggling with the COVID-19 pandemic; so far at least it shows little signs of abating in most of the country.  We can all help control this outbreak by following appropriate CDC guidelines, being mindful of our neighbors, and doing our best to help.  We can win this fight, but we can only win it together. Let's do it!  The week found the usual smattering of DG news; as is often the case in the summertime, things are a little quiet.  Here's the latest:
PHMSA
The agency announced that its upcoming Lithium Battery Advisory Council Meeting on September 16th and 17th will only be held virtually in light of the ongoing health situation. See the meeting details here.
The agency announced an ICR related to the safety and security requirements of the newly issued LNG transport by rail final rule issued last week.  The ICR will help the agency to monitor the implementation of the new rule's provisions across this industry sector.  See the ICR here.
OSHA
The agency is issuing a final rule to amend the regulation addressing the rules of agency practice and procedure concerning OSHA access to employee medical records. The final rule transfers the approval of written medical access orders (MAO) from the Assistant Secretary for Occupational Safety and Health (Assistant Secretary) to the OSHA Medical Records Officer (MRO).  See the details here.
Australia Dangerous Goods
The Australian Competent Authority has published edition 7.7 of the ADG, which is Australia's dangerous goods transport regulations text.  It's quite similar to the EU ADR and RID, and governs road and rail transport in the "Land down Under."  If you ship DG to, from, and especially within Australia, you may want to have a look; it's effective on October 1st.  Here's your link to the text.
Labelmaster is a full-service provider of products, shipping and training software, and professional consulting services to assist the DG and HS&E professional to comply with national and international regulations.  See our full line of solutions at www.labelmaster.com.