The nation moves into Inaugural Week with the ongoing struggle against the pandemic still very much front and center. Let's all be sure we keep our noses to the grindstone and keep doing everything we can to help limit the continuing spread of the COVID-19 virus. Additionally, we're now in the heart of the winter season, so be sure your workplace's cold weather plans are active and your employees are equipped to avoid cold weather trouble. It was another busy week in the regulatory world; here's the latest news: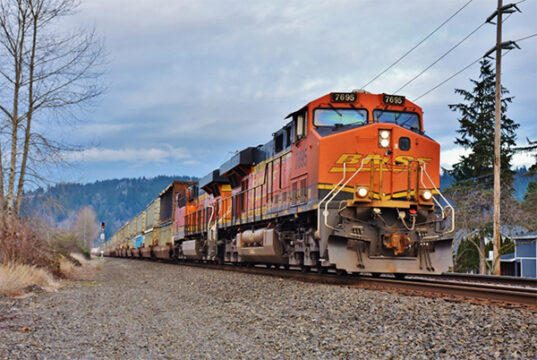 PHMSA
The agency published its latest raft of Special Permit actions. These mainly consist of application announcements. See the three sets of SP actions here:
https://www.govinfo.gov/content/pkg/FR-2021-01-12/pdf/2021-00401.pdf
https://www.govinfo.gov/content/pkg/FR-2021-01-12/pdf/2021-00402.pdf
https://www.govinfo.gov/content/pkg/FR-2021-01-12/pdf/2021-00400.pdf
The agency also announced the latest meeting of the Lithium Battery Air Safety Advisory Committee. The meetings will on March 3rd and 4th and are virtual. See how to participate here.
The agency published a minor correction to its recent HM-260A final rule dealing with edits to the HMR. This correction changes compliance dates for certain sections just one day, from January 20th to January 21st 2021 in a few places in the rule. See the specifics here.
EU ADR
The UNECE published a short Corrigendum to the new ADR 2021 text. The documents contains several minor editorial corrections and one correction to a UNID #, seen here:
3.2.2, Table B, for "MACHINERY, INTERNAL COMBUSTION, FLAMMABLE LIQUID POWERED", in column "UN No." for 2528 read 3528.
See the full Corrigendum here.
FMCSA
The agency published a proposed rule that would modify the vision requirement standard to allow for greater leeway in the use of corrective eyewear without specific exemptions. See the NPRM here.
OSHA
The agency published its civil penalty monetary adjustments for 2021. The adjustments lift the penalty fees to account for annual inflation. See the new rates here.
STB
The Surface Transportation Board also published it penalty adjustments for 2021. See the adjustments here.
Labelmaster is a full-service provider of products, shipping and training software, and professional consulting services to assist the DG and HS&E professional to comply with national and international regulations. See our full line of solutions at www.labelmaster.com