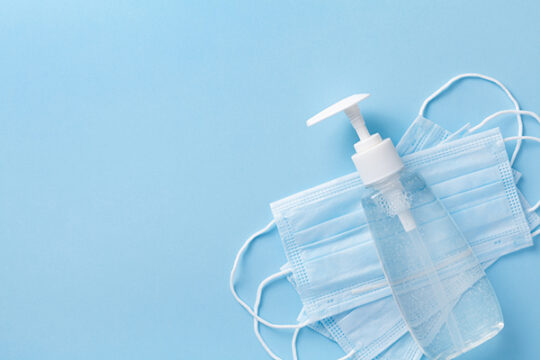 The nation moves into November facing both a national election as well as, unfortunately, a resurgent pandemic. Let's all stay calm, act responsibly, and do what we can to contribute to the safety and well being of our country. No matter how things go this Tuesday, in the end, we're all in this together. The week just concluded had a few items of regulatory interest; here's the latest:
PHMSA
The agency is amending the Hazardous Materials Regulations (HMR; 49 CFR parts 171–180) for certain commonly used DOT 4-series specification cylinders in non-corrosive gas service. This final rule authorizes 12-year initial and subsequent requalification periods for volumetric expansion testing and a 12-year initial requalification period for proof pressure testing. This final rule does not modify the existing 10-year subsequent requalification periods for proof pressure testing. In addition, it makes clarifying and conforming edits to the requalification table in §180.209(a) and the text in paragraph (e). PHMSA also withdraws its Statement of Enforcement Discretion issued on March 17, 2017, as of the effective date of this final rule. The rule is effective on November 30th, 2020. See it here.
PHMSA Note: readers should note that the hand sanitizer shipping, packaging test and recertification, and hazardous materials training relief exemptions that were in place account the pandemic have now expired as of October 31st. Hazmat professionals should plan on resuming normal business activities related to these issues moving forward.
EPA
The agency published the thirty-eighth update to its Federal Hazardous Waste Compliance Docket. The docket records any releases of waste from federal facilities that do or may pose a hazard to surrounding areas. See the updated docket here.
OSHA
The agency published an ICR renewal for its Mechanical Power Presses standard. The standard establishes safety requirements for these common industrial and manufacturing devices. See the ICR here.
TSA
The agency extended its relief for its hazardous materials transport security threat assessment program. The program assesses the security status of transport operators. The exemption now extends through the end of the year. See it here.
EU ADR
Ireland, France, Slovakia, and The Czech Republic became signatory to the new Multilateral Agreement M330 that applies to driver training requirements. See the agreement here.
Labelmaster is a full-service provider of products, shipping and training software, and professional consulting services to assist the DG and HS&E professional to comply with national and international regulations. See our full line of solutions at www.labelmaster.com.