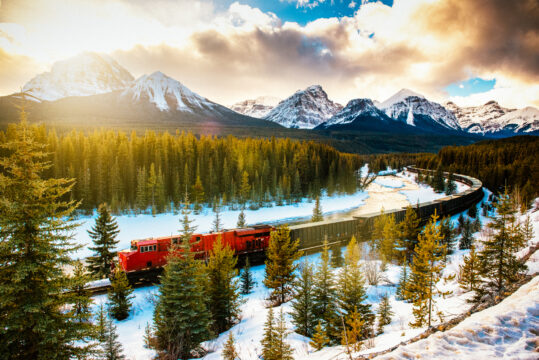 This blog appears at the beginning of the week prior to the Christmas holiday. The Labelmaster family would like to take this time to wish all our clients, friends, and readers a very happy holiday and a safe and peaceful gathering time with those you treasure. Here's the latest regulatory news, including major news about competency-based training from our friends in Canada:
Transport Canada
The Ministry published notice of a 60-day consultation for implementation of its new "competency-based" training requirement. Competency-based training is a change from many current types of training. Broadly speaking it seeks to ensure that workers in the DG supply chain have not only a general understanding of the major principles of Dangerous Goods, but can also demonstrate proficiency in their specific assignments within the transport chain. A similar change is in the works under the IATA regulations and one can posit that such training requirements are eventually going to find their way generally into use in all modes. For now, Canada is kind of leading the way. Actual implementation will occur when the rule is published in Part II of the Canada Gazette following this comment period. So, if you are a stakeholder in Canadian DG transport issues, you'll definitely want to review these proposals and see if there is anything your organization is interested in providing input to the Ministry over. See the proposal and ways to comment here.
PHMSA
The agency published what may be its final bunch of Special Permit actions. PHMSA did a bang-up job with such actions this last year, wading through a much larger amount of them than has often been the case. So, kudos to our friends at DOT for their hard work! Here are the latest actions, which reflect many of the usual concerns—portable tanks, cylinders, batteries, and unique transport requests:
OSHA
The agency is soliciting public comments concerning the proposal to obtain the Office of Management and Budget's (OMB) approval for the information collection requirements contained in the 13 Carcinogens Standard. Comments must be submitted (postmarked, sent or received) by February 14, 2022. The information collection requirements specified in the 13 Carcinogens Standard (29 CFR 1920.1003, 1915.1003, and 1926.1103) protect workers from the adverse health effects that may result from their exposure to the specified carcinogens. See the details here.
The agency announced a public meeting of the Maritime Advisory Committee on Occupational Safety and Health (MACOSH). It will meet February 15, 2022, by teleconference and WebEx. Submit comments and requests to speak at the MACOSH meeting by February 8, 2022. Find out how here.
FMCSA
The agency announced its plan to request OMB approval to revise an ICR titled, ''Motor Carrier Identification Report,'' which is used to identify FMCSA regulated entities, help prioritize the agency's activities, aid in assessing the safety outcomes of those activities, and for statistical purposes. This ICR is necessary to ensure regulated entities are registered with the DOT. Comments on this notice must be received on or before February 15, 2022. Find the full details and ways to comment here.
Labelmaster is a full-service provider of products, shipping and training software, and professional consulting services to assist the DG and HS&E professional to comply with national and international regulations. See our full line of solutions at www.labelmaster.com.