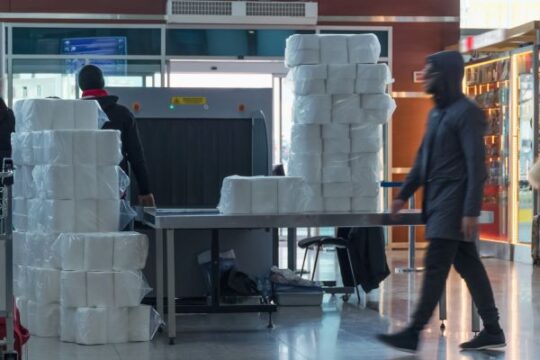 Mid-May already! Time does fly. The middle of the month finds us in a quiet period for the regulations, with only minimal activity.  Meanwhile, the vaccine programs march on. As an HSE professional, be sure you do your part to help facilitate the efforts to inoculate the employees at your workplace who express interest in getting the vaccination.  Here's the latest:
OSHA
The agency is asking for solicits public comments concerning its request for an extension of the information collection requirements contained in the Electrical Standards for Construction and for General Industry. The Standards address safety procedures for installation and maintenance of electric utilization equipment that prevent death and serious injuries among construction and general industry workers in the workplace caused by electrical hazards. Comments must be submitted (postmarked, sent, or received) by July 12, 2021. See the details here.
TSA
The agency published a notice regarding its requirements for information related to applying for status as a TSA Certified Cargo Screening Site.  This involves significant extra screening and security measures. See the notice here.
Labelmaster is a full-service provider of products, shipping and training software, and professional consulting services to assist the DG and HS&E professional to comply with national and international regulations.  See our full line of solutions at www.labelmaster.com