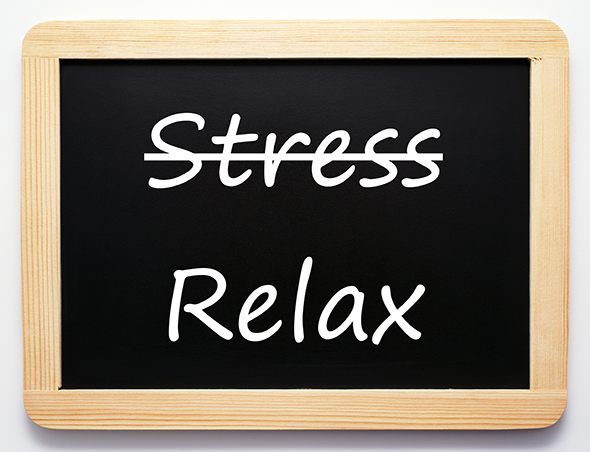 When you manage a shipping operation that handles Dangerous Goods, stress is part of the job description. And keeping hazmat employees compliantly trained can be a major source of that elevated blood pressure.
If you're responsible for hazmat training, you have to:
Determine who qualifies as a hazmat employee as defined by 49 CFR (§171.8)
Determine which hazmat employees need which training, based on their responsibilities
Keep track of when employees need to renew their training
Figure out when employees can undergo training with the least amount of work interruption
Communicate with everyone about all of the above
Remember where in your building they keep the giant bottle of Tums
Labelmaster recently introduced three new online training courses—created by our own in-house experts—to help relieve some of that hassle. How else can online training make your job less stressful?
Make sure everyone who needs hazmat training gets it
"Let me see your training records."
Lots of DOT and OSHA inspections start with those very words. Yet many organizations that ship hazmat don't always train everyone they need to.
According to the 49 CFR, training is mandatory for anyone whose role involves:
Classifying a hazardous material
Selecting, filling, closing, marking, or labeling a hazardous materials packaging
Preparing a shipping paper or reviewing one for compliance
Providing emergency response information
Loading, segregating, or carrying hazardous materials in a freight container or transport vehicle
Selecting, providing, or affixing placards for a freight container or transport vehicle
Now, the question is—how do you train all those folks?
Mix online and classroom hazmat training
Many trainers say interacting with a screen is no substitute for getting your questions answered by a live trainer. But online training is faster and far more convenient. An employee can take the courses anywhere, anytime, pausing to focus on work during busier periods, and going back to the course when work slows down.
Labelmaster Senior manager Jim Shimko recommends a blended solution. "Employees with more complex roles need the depth of classroom training, while others do fine with online. Online works well for recurrent training, too, with a lot more flexibility."
For maximum stress reduction, you need the flexibility of online training in your mix.
Try to help management get it
More than half of DG professionals in a recent survey did not agree that their own senior management understood the importance of hazmat training.
Asked whether their training budgets were able to address upcoming issues, 37% did not agree.
"These answers make it clear that management at too many organizations simply doesn't get it," said Labelmaster Global Learning Leader Rhonda Jessop. "They don't get that properly trained employees make better-informed, money-saving decisions about hazmat shipping. They don't get that hazmat training saves lives."
Trying to convince your management to invest in better hazmat training may make your life a bit more stressful in the short run, but if you're successful we guarantee it will lower your blood pressure.
Make hazmat training an ROI booster
One way to persuade the C-suite that hazmat training is worth the investment is to point out how well-trained employees—even those not required by law to be trained—can eliminate avoidable losses.
A Labelmaster Services consultant relates the example of a costly mistake which well-trained employees would not have made:
Unaware of the extent to which lithium batteries are regulated, product development engineers bought lithium metal and lithium ion cells online at the lowest cost—without regard to whether the cells had met UN testing standards. Unfortunately, such batteries are forbidden from transport, unless specifically approved by the US Department of Transportation.
By not verifying the quality of the supplier's lithium cells, these product engineers were now in possession of un-shippable lithium batteries destined for disposal—a costly yet avoidable error.
Think that company endured higher-than-average stress levels? It's just another example of how effective online hazmat training could have kept everyone's blood pressure more manageable.
---
Looking for tools that make training more effective and less stressful? Check out Labelmaster's complete line of training resources—including new online courses created by our own in-house experts.