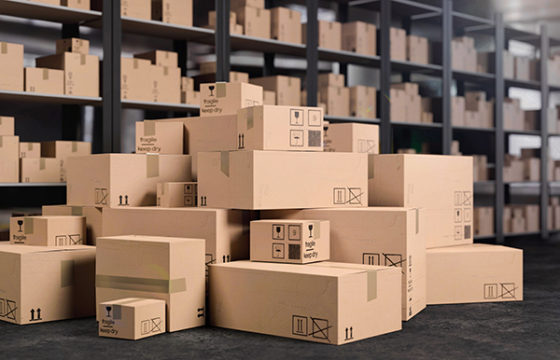 If you're an e-commerce customer—and who isn't these days?—you've probably had the experience of receiving a small item in a large package and wondering, Was this really the most efficient way to ship this thing?
As a supply chain professional, however, you know the answer probably isn't that simple. Packaging efficiency in today's decentralized omnichannel shipping landscape can require a long-term strategic approach, starting from the early days of product development and incorporating the kind of data analysis we used to associate with space missions.
And when Dangerous Goods enter the equation, you can begin adding exponents to the complexity factor. (No wonder shippers say "simplicity" is one of the biggest reasons for choosing our Obexion line of packaging for lithium batteries and battery devices. Just sayin'.) You have to be even more strategic to remove the risks of compliance gaps.
How can you be more strategic about hazmat packaging efficiency?
Packaging efficiency starts with data
Labelmaster Senior Packaging Product Manager Bill Barger recently published an article in Inbound Logistics entitled "Maximizing Packaging Efficiency," and his first recommendation is "Collect relevant product data at the outset."
"Get all relevant product information—size and weight, shipping mode, and safety requirements—up front to help develop and execute an efficient, compliant packaging strategy."
By "up front," he means "from the very beginning." Yes, packaging should be part of your conversation way back when products are being developed, especially when Dangerous Goods are involved. This information will not only help ensure your packaging is appropriate and efficient, it will help you train your employees properly for shipping it.
More packaging efficiency recommendations
Some of Barger's other recommendations include:
Mastering the new normal
Packing efficiency, of course, is just one part of the ongoing struggle to remain profitable in today's increasingly complex shipping landscape. When customers want everything as quickly and inexpensively as possible, decentralized omnichannel shipping becomes the new normal. But the new normal brings new challenges when you're pursuing both efficiency and hazmat compliance.
That's why we've teamed with Pierbridge to present a new webinar that will help you embrace and profit from the major trends and high-level challenges of omnichannel Dangerous Goods transport.
Don't let packaging inefficiencies or hazmat compliance gaps undermine your profitability. Sign up for this exclusive webinar today!
Join an exclusive webinar from Labelmaster and Pierbridge—"How to Stay Dangerous Goods Compliant and Optimize Parcel Shipping in the Brave New Omnichannel Shipping World"—Thursday, July 25 at 1:00 p.m. Eastern (12:00 p.m. Central). Register here.
Make sure your Dangerous Goods shipments are safe and in complete compliance with a full line of solutions from Labelmaster—a full-service provider of goods and services for hazardous materials and Dangerous Goods professionals, shippers, transport operators and EH&S providers.