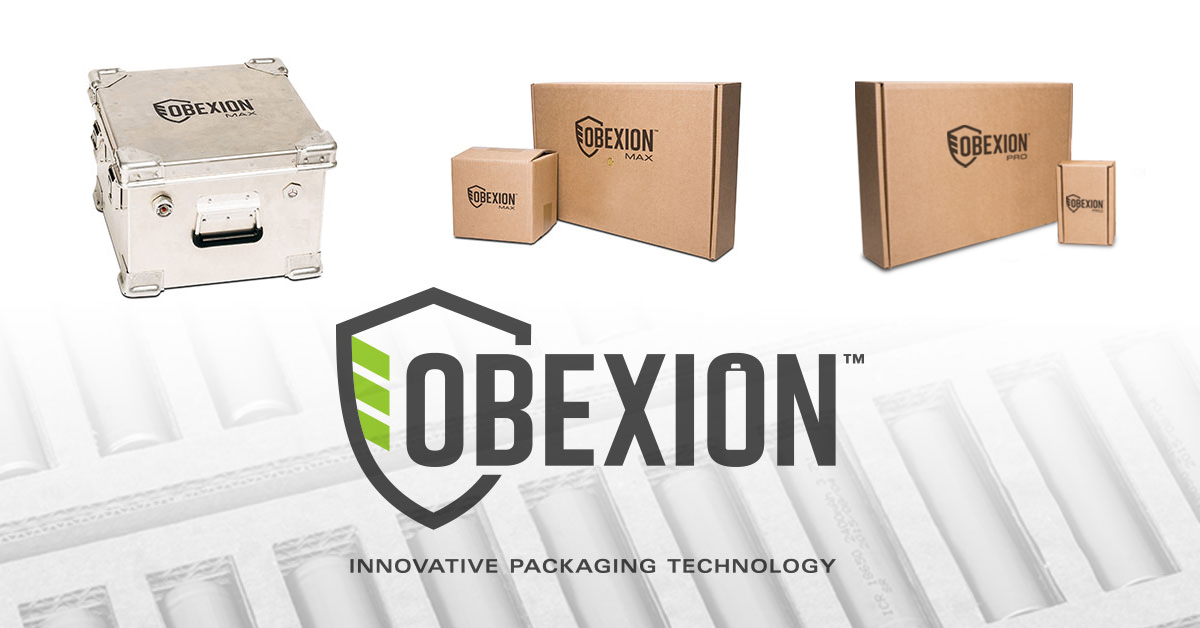 Next week, vendors and buyers from every segment of the packaging industry will meet up at the Cobb Galleria Centre in Atlanta for the first annual Industrial Pack 2018. Of course, Labelmaster will be there!
The organizers of Industrial Pack describe it as "North America's FIRST and ONLY free-to-attend trade event dedicated to … bring together buyers of protective, in-transit and industrial packaging with many of the world's leading manufacturers and suppliers."
Labelmaster Senior Packaging Product Manager Bill Barger has a pretty good idea who he'll meet.
"Packaging engineers, purchasing agents, chemical companies, transport companies," he says. "There'll be people from the packaging engineering schools at Clemson and Michigan State. There should be a diverse group of people walking the floor."
Here's a quick event preview.
Get ahead of the curve with Obexion
Anytime packaging is the subject, you know we're going to talk about Obexion.
Obexion packaging — exclusively from Labelmaster — is a complete line of solutions engineered specifically for the safe shipment of damaged or defective lithium ion batteries and devices that contain them. Its flame-retardant fiberboard box, working together with other technologies, mitigates thermal runaway without gel packs, glass pellets or heavy liners to make shipping lithium batteries and devices easy.
While Obexion Pro and Obexion Max are available in several off-the-shelf configurations, Barger stresses that customization will be critical for many manufacturers and shippers.
"Are you involved with equipment that requires lithium batteries? What if you have a recall? You need to get in front of the curve and have a system in place to cut your lead time down. Labelmaster does all the testing and design work beforehand, so you can spec out a package and have it in place when you need it.
"Otherwise, you could be looking at six to eight weeks before you can start shipping your damaged or defective devices."
The future for Obexion? Bigger.
"Not everyone needs to ship a cell phone," says Barger. "You might have a handheld warehouse device or something that takes a large format battery. We're looking at developing larger Obexion Max packaging for handheld power tools, hoverboards and e-bikes.
"That means more research and more testing, because a stronger battery means more energy to mitigate in the event of a thermal event."
One feature touted by the event organizers is "Pack Testing Live," a live demo area where "…packaging will be tested right in the middle of the expo floor with live commentary, challenging the strength and robustness of the product through simulation and non-simulation performance tests."
Barger says Obexion won't be involved, since testing a material's flame resistance in a big crowd of people isn't generally considered wise. But he's curious to see which items get tested, and how they do.
"I always like to see what's new in the marketplace, what design changes are coming from manufacturers. Maybe something we can add to our product line."
---
Labelmaster is a full-service provider of goods and services for hazardous materials and Dangerous Goods professionals, shippers, transport operators and EH&S providers. See our full line of solutions at labelmaster.com.