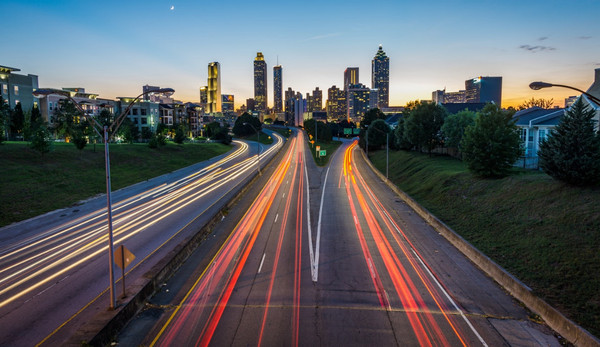 Ever see kids have more fun with the box than the toy that came inside it?
That's us. To most people, a shipping package is just a container, something to open so they can use whatever's inside. But to Dangerous Goods pros, a package is a critical compliance tool. We respect the science, engineering and design savvy behind every packaging, and we appreciate the crucial details that make a particular package ideal for certain contents.
In other words, Industrial Pack 2019 is nirvana for packaging geeks like us.
With North America's only event dedicated to the industrial, transit and protective packaging industry starting March 27, we spoke with Industrial Pack Event Manager Tim Rusbridge about how the event—and the industry—is changing to keep up with the times.
New networking opportunities are a highlight
Industrial Pack is a relatively new show, and it's still evolving. Rusbridge says, "We listened to what our visitors wanted to see at the show and were able to attract a wider array of manufacturers, offer more networking opportunities over the two days and grow the size of our conference."
These networking opportunities will include:
A breakfast area for exhibitors and visitors to mix before each day of the event
Areas at specific restaurants where suppliers and buyers can meet in a less formal setting
Host networking 5 to 7 each evening with wine, beer and bar snacks for all attendees
"We find that this is a fantastic opportunity for our attendees to continue their conversations with our exhibitors in a less formal manner," Rusbridge says. "We always hear about the largest deals taking place over a few beers."
Another recent innovation is the event's awards, introduced in 2018 and expanded this year. Rusbridge says, "They were a resounding success. This year we opened the awards to not only manufacturers but also to brands and saw the nominations increased by over 300%."
A more environmentally conscious industry
Read the Industrial Pack newsletter, and you can see it's an organization with a strong focus on environmental impact. Rusbridge says that's a reflection of the industry's direction.
"Customers are forcing brands to become more environmentally friendly, with packaging taking center stage. New lightweight packaging solutions are being explored, as well as more environmentally friendly materials.
"The packaging industry also needs to educate the consumer on which packaging can be recycled and also the carbon footprint of one material over another. And of course, there is the current push to remove plastics from packaging—especially single-use packaging—wherever possible.
"Our aim is to have the latest innovations showcased at Industrial Pack: new reusable materials and products, and the best speakers to educate our visitors on new initiatives that help companies become more environmentally friendly."
A bigger role for hazmat packaging
Only a small percentage of all packaging is designed for Dangerous Goods, but Rusbridge recognizes a greater awareness about hazmat in the industry—an awareness Industrial Pack has acknowledged with prominent speakers.
He says, "This year we have Chris Lind, who specialized in hazardous materials compliance at Mauser USA, talking about the safety and security of specific products. We also have J. Aaron Montgomery,President of OURAY Environmental Services, talking about container failure, cleanup practices and costs and regulatory requirements.
"We have also launched a free, industrial packaging publication that will be distributed at the event, with a double page article by Richard Bornhorst, Technical Advisor toThe Journal of HazMat Transportation."
He also sees companies embracing better compliance as a competitive advantage. "Superior compliance will give the buyer and user far more trust in the company and product and will relieve some of the additional pressures that come with hazmat packaging."
Future packaging events in North America
Rusbridge's company, Easyfairs, holds most of its events in Europe, but he sees a bigger future on this side of the Atlantic as well.
"ADF & PCD New York showcases the latest trends and innovations from North America's packaging, design and aerosol industries," he says. "I am always looking at new and exciting opportunities in the North American packaging market. The U.S. market is the second largest consumer of packaging, which presents many opportunities for niche events to pop up and support the industry.
"We are building the foundation to ensure that Industrial Pack is the annual get-together of the industrial, transit and protective packaging industry."
Meet the Labelmaster team at Industrial Pack Booth #813 to hear the latest about Obexion, our revolutionary lithium battery packaging.
Labelmaster is a full-service provider of goods and services for hazardous materials and Dangerous Goods professionals, shippers, transport operators and EH&S providers. See our full line of solutions at labelmaster.com.