Week of April 17th, 2023
Linking supply chain news with dangerous goods compliance
Businesses are placing greater focus on supply chain transparency to support environmental, social and governance (ESG) efforts and create better end-to-end operations.  
Let's examine some recent industry news.
SUPPLY CHAIN NEWS
---
OUR PERSPECTIVE
Transparency means knowing what you're shipping. Supply chain transparency goes beyond knowing where goods are in the supply chain. For DG shippers, true transparency means knowing what exactly you're shipping, the rules and regulations for shipping those goods, and that they're being shipped and handled safely and compliantly – both internally and by your supply chain partners.  
Better transparency requires better data. Achieving greater transparency across the DG supply chain starts with having better data. Ensure you have complete and accurate product and shipping data, including components, makeup, dimensions, quantities, origins, shipping mode, etc. Then look to better absorb data into your supply chain – from suppliers and logistics providers to other departments – including access to safety data sheets (SDS) and other product and shipping documents. 
Integration is key. Alignment between systems enables an efficient, transparent and automated supply chain. Integrating DG software into other operations systems can provide a seamless, integrated solution for planning and executing DG shipments and ensure compliance with global shipping regulations and support a more transparent supply chain. And because data can be stored — and therefore maintained — in a central location, all stakeholders can work with accurate, up-to-date information.  
To learn more about dangerous goods software or how to establish a safer, more compliant supply chain, visit https://www.labelmaster.com.
Have questions about dangerous goods transport? Call the Labelmaster Regulatory Hotline at 1.800.621.5808.
---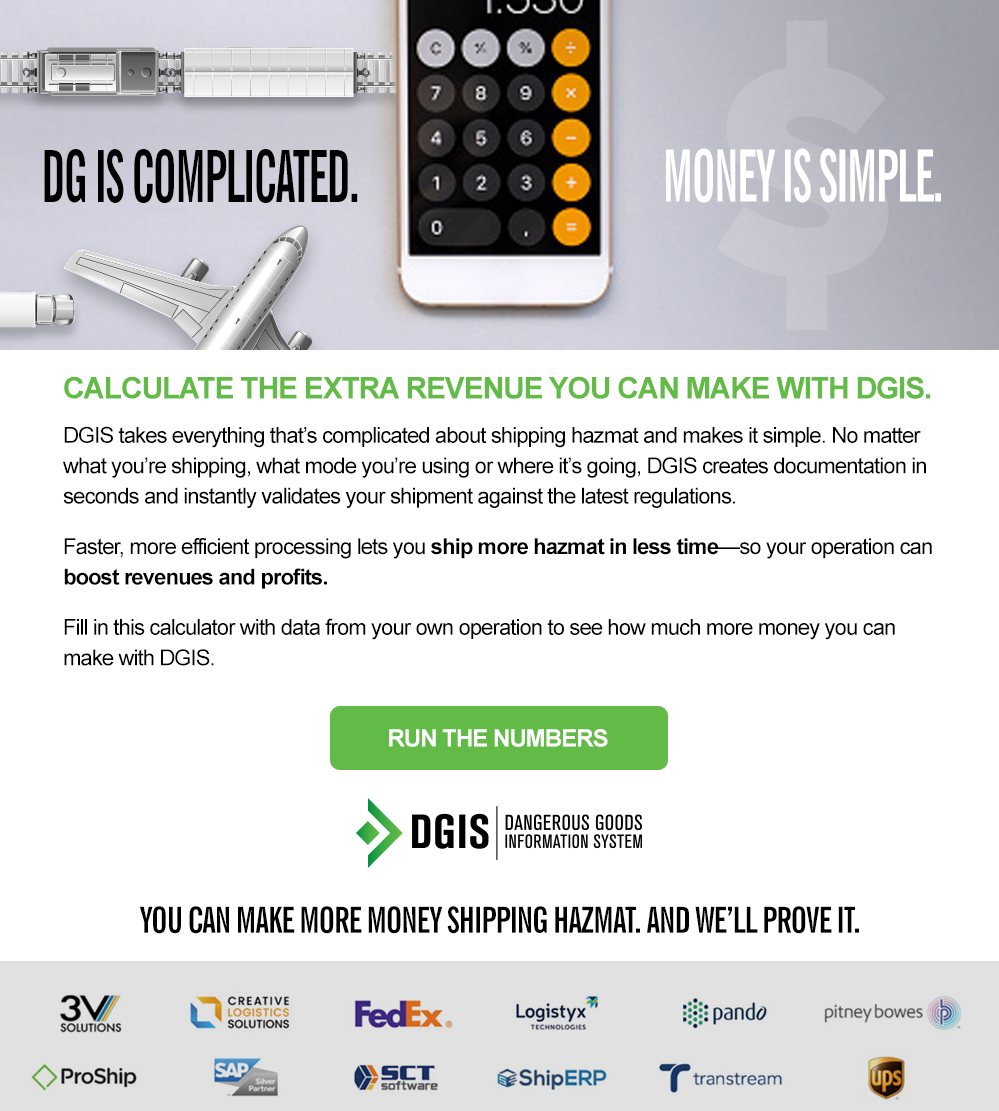 ---