Week of April 3rd, 2023
Linking supply chain news with dangerous goods compliance
In the face of ongoing supply chain challenges, the electronics industry is focusing on optimizing strategies and processes to manage disruptions and keep goods moving.  
Let's examine some recent industry news.
SUPPLY CHAIN NEWS
Analyzing the Electronic Supply Chain: The electronics industry continues to face supply chain challenges, but where is it heading? ECIA Chief Analyst Dale Ford discusses the latest trends in the electronics supply chain.  
---
OUR PERSPECTIVE
Electronics can be DG. The continued growth of ecommerce has gone hand-in-hand with an increase in online sales of electronics and technology items that contain hazardous components, including lithium batteries. These batteries – which power laptops, cell phones, power tools and more – have a complex set of rules, regulations and restrictions around how they're packaged and shipped. This creates significant supply chain challenges for businesses that sell and distribute products containing them. 
DG volumes will continue to grow. Given that connected technologies, "smart" products and other innovative electronics are hot commodities, an increasing number of lithium batteries will enter the supply chain. The rules for transporting them will expand as well. Companies that ship these items must have adequate processes and infrastructure in place to ensure compliance with these complex, ever-changing regulations, and to maintain safe and smooth operations.  
Don't forget about returns. Return shipments of DG are subject to the exact same regulations as outbound shipments with regards to packaging, labels, documentation and shipping method, which means they can be frustrated by the exact same errors. Electronics manufacturers, distributors and retailers must have a comprehensive returns management plan in place that will enable them to safely, compliantly and efficiently many returns, which can be especially challenging when shipping damaged, defective or recalled batteries.  
Learn how you can simplify dangerous goods shipping. Register for Epicor and Labelmaster's webinar "Enhance Compliance and Increase Efficiency with Complex Dangerous Goods Shipments," April 11, 2023, at 1pm ET | 12pm CT.
To learn more about dangerous goods software or how to establish a safer, more compliant supply chain, visit https://www.labelmaster.com.
Have questions about dangerous goods transport? Call the Labelmaster Regulatory Hotline at 1.800.621.5808.
---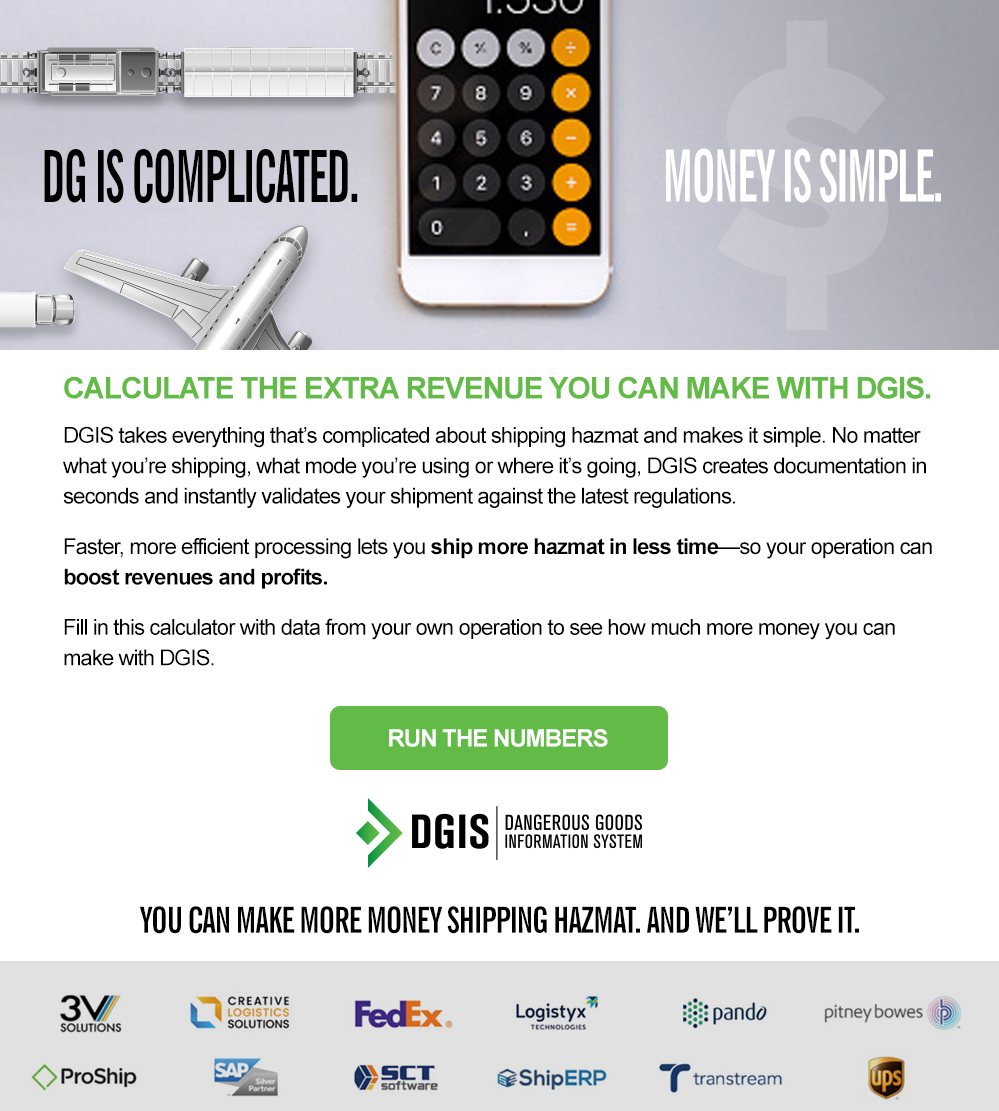 ---