Week of February 6, 2023
Linking supply chain news with dangerous goods compliance
The global electric vehicle (EV) market continues to grow, bringing with it supply chain challenges, especially when it comes to shipping the large format lithium batteries that power EVs.
Let's examine some recent developments in the EV battery market.
---
SUPPLY CHAIN NEWS
Nikola CEO on Supply Chain, Production: Nikola CEO Michael Lohscheller shares his thoughts on the EV maker's 2023 outlook, supply chain challenges, and the importance of owning its own batteries.
Biden's EV Surprise: The Biden administration's plan to jump-start a domestic supply chain for EVs is on track to shatter expectations.
---
OUR PERSPECTIVE
More EVs means more lithium batteries. With the number of EVs on the road expected to reach 39.2 million by 2030, understanding and managing lithium battery transport will become increasingly critical. From large recalls to daily transport of smaller battery modules, proper packaging, training and shipping processes will require resources that find some organizations unprepared.
Lithium battery transport is complex. The ongoing transport of new, end-of-life and damaged large format batteries through the supply chain is a major undertaking to navigate safely, compliantly and efficiently. You need more than just a special crate or label. You also need regulatory expertise and end-to-end supply chain support from a partner who has managed every aspect of the process for some of the world's largest companies.
Be proactive to avoid future problems. EV automakers currently have plans in place for transporting large-format lithium-ion batteries. Unfortunately, recalls are unplanned and challenging events that companies across the supply chain are not typically ready for, which can have often costly and dangerous results. Damaged, defective or recalled large format lithium batteries or CMAs entail a whole new level of complexity, so it's essential to have a plan in place to deal with potential issues before they become real problems. Don't wait.
Partner with the experts to better manage your large format lithium battery shipping needs, visit Labelmaster.com or contact us at lithiumbattery@labelmaster.com or learn more,
To learn more about Dangerous Goods software or how to establish a competitive advantage by mastering DG shipping, visit https://www.labelmaster.com.
Have questions about Dangerous Goods transport? Call the Labelmaster Regulatory Hotline at 1.800.621.5808.
---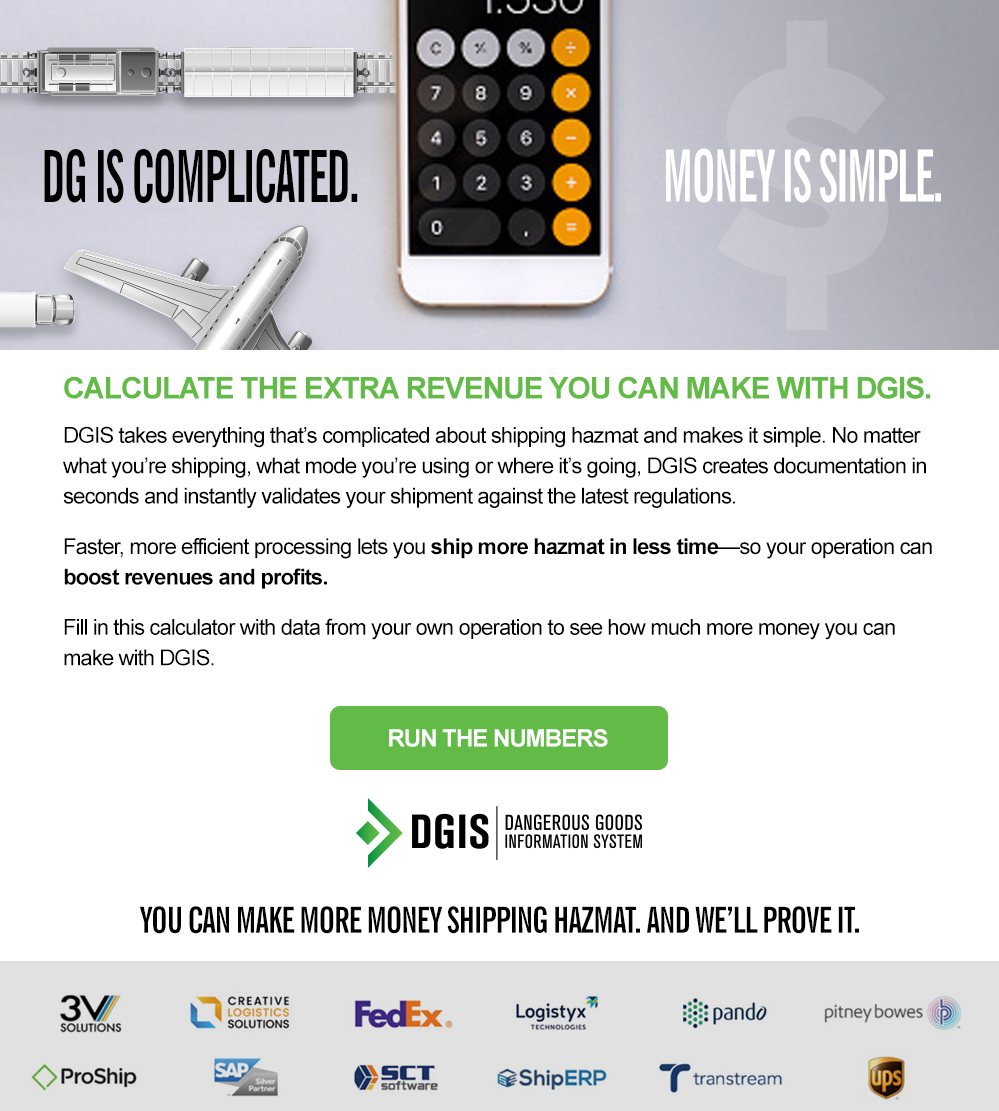 ---