Week of March 15th, 2021
Linking technology news with Dangerous Goods compliance
Technology innovation can also bring with additional risk, especially when shipping goods classified as hazardous around the world. That's why it's critical for organizations to understand how regulations impact their supply chains, and ensure their teams are properly trained to safely and compliantly ship and handle those goods.
To help companies keep a pulse on technology trends impacting business and the movement of dangerous goods throughout the supply chain, Labelmaster has launched "Supply Chain Moves," a bi-weekly report linking the latest technology news to dangerous goods compliance.
Let's examine the recent supply chain technology and industry news.
---
TECHNOLOGY
---
3PL TECH
---
Technology & Dangerous Goods Compliance
President Biden recently issued an executive order directing a review of U.S. supply chains with a special focus on key sectors affecting the U.S. auto industry, including high-capacity batteries used in electric vehicles. But it's not just electric cars that use batteries. E-bikes quickly became a mainstream movement in the last few years, and now millions of people worldwide have begun usinge-bikes for everyday means of transportation.
E-bikes are also a major story for the dangerous goods community because they are powered by large-format lithium batteries, which are fully regulated hazmat, are carry a small but significant risk of spontaneously catching fire due to a process called thermal runaway.
That's why Rodrigo Bustos, warehouse supervisor at Specialized Bicycle Components, stresses that in order to keep shipments safe, organizations that manufacture, transport and/or sell e-bikes have to train their teams to label, document and package them compliantly for transport.
At Specialized Bicycle Components, everyone in the operation who handles hazmat takes general awareness courses. And those who handle lithium batteries also take a multi-modal course with a live trainer, and receive certifications in lithium battery shipping.
Bustos also urges e-bike retailers to get certified. "There's no better peace of mind than knowing you are capable of handling the complexity of shipping these products correctly. The more people you have trained, the more redundancy you have to catch an error before it turns into a problem."
The interest in e-bikes is expected to continue, with the global e-bike market predicted to grow nearly 12% a year for the next few years. Bustos adds, "Electric vehicles are the future. We're going to see e-bikes everywhere. That's why retailers need to have more people trained. The regulations get easier to handle, and the comfort and confidence help the business. It 100% helps their business grow."
Leading bike shops rely on Labelmaster's online lithium battery training courses – in English and Spanish – to prepare their teams to handle e-bikes.
To learn more about dangerous goods software or how to establish a safer, more compliant supply chain, visit https://www.labelmaster.com.
Have questions about dangerous goods transport? Call the Labelmaster Regulatory Hotline at 1.800.621.5808.
---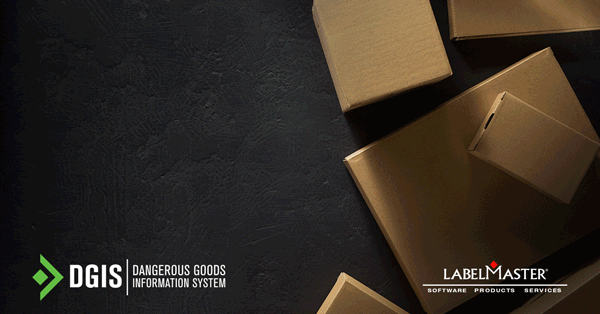 You don't have to be tech savvy to use the industry's most robust, flexible, and advanced hazmat shipping software. DGIS is so simple to use, it makes your job easier—while it helps keep your shipments from being rejected by carriers or regulators.
See for yourself! Tell us a particular UN Number you ship and we'll create a quick personal video of DGIS making it simple.

---