Week of May 15th, 2023
Linking supply chain news with dangerous goods compliance
In today's challenging supply chain environment, some companies are finding it difficult to navigate disruptions while others are more equipped to navigate those challenges. Likewise, some are increasing investment in key areas of their operations and lacking in others.
Let's examine market sentiment in various aspects of the supply chain by looking at some recent industry studies.
SUPPLY CHAIN NEWS
---
OUR PERSPECTIVE
Supply chain investments needed. Keeping goods moving in the face of ongoing supply chain disruptions, labor and material shortages, and other challenges will put compounding stress on businesses, especially those shipping DG. Establishing reliable, repeatable and automated compliance processes across the supply chain will become increasingly critical to maintain fast, resilient, efficient and compliant operations.
Automation creates a more resilient supply chain. The last few years have highlighted the importance of supply chain resiliency. Establishing repeatable, tech-enabled processes lets organizations put in place robust business continuity steps that allow them to ship DG from multiple locations. This not only helps ensure consistent compliance across locations that regularly ship DG but provides flexibility to shift DG processes and shipping to other locations when customer demands change or disruptions arise.
Better processes help address labor challenges. Labor continues to be a major concern for businesses. And when good workers are hard to find, operations need the ones they have to use their time as productively as possible, especially when business is growing. DG automation helps the same number of workers handle more hazmat shipments in less time. Instead of hiring more workers, they can grow their business by making their current team members far more efficient. And a higher volume of shipments translates directly into higher revenues. 
Don't miss your chance to add your voice to the 8th Annual DG Global Confidence Outlook! Your responses are anonymous, and we'll share the results later this year.  
To learn more about dangerous goods software or how to establish a safer, more compliant supply chain, visit https://www.labelmaster.com.  
Have questions about dangerous goods transport? Call the Labelmaster Regulatory Hotline at 1.800.621.5808.
---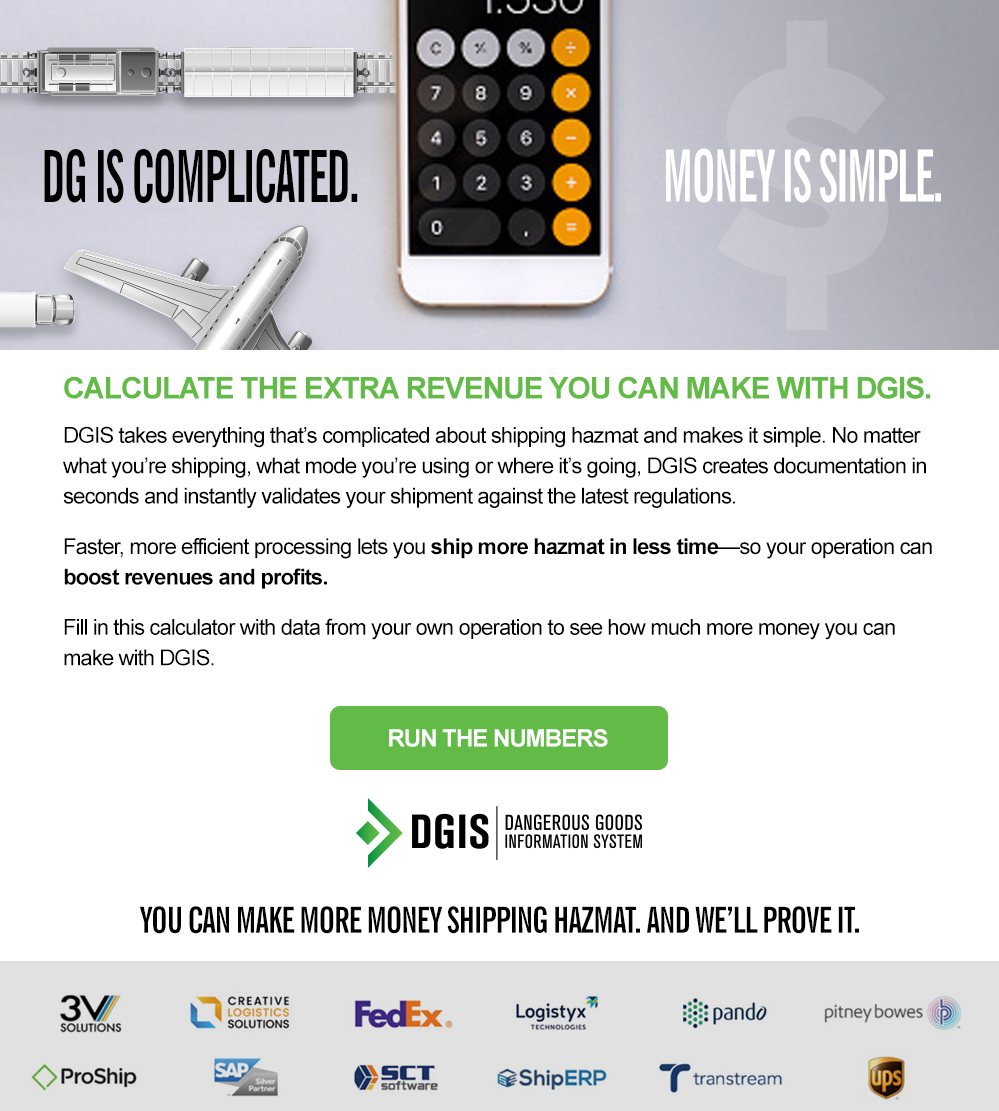 ---