Week of September 28th, 2020
Linking technology news with Dangerous Goods compliance
Technology innovation continues to impact the hazmat supply chain in a wide range of ways. Whether it's leveraging new solutions to improve operations or having to adopt new processes to keep pace with emerging shipping challenges that come as a result of these new technologies.
To help companies keep a pulse on technology trends impacting business and the movement of dangerous goods throughout the supply chain, Labelmaster has launched "Supply Chain Moves," a bi-weekly report linking the latest technology news to dangerous goods compliance.
Let's examine the recent supply chain technology and industry news.
---
TECHNOLOGY
Freight Hauling Technologies Used Today: Today, several freight hauling technologies have revolutionized the way freight is transported and freight services have become fast and convenient with the use of these new technologies.
How to Successfully Digitize Your Supply Chain: The time is more than ripe for companies to pursue the digitalization of their supply chain. Only then can they make the right decisions to improve performance, increase profitability and secure competitive advantages.
---
3PL TECH
Improving 3PL Management: Digital Transformation: The future of the third-party domestic transportation management market is now centered on creating digital experiences, workflow automation, and optimizing customer and carrier focused service performance.
---
Technology & Dangerous Goods Compliance
Shipping and handling lithium batteries has become a highly challenging and regulated endeavor. As requirements regarding their transport continue to evolve, it can be difficult to stay on top of the latest rules and effectively cope with their impact on the supply chain.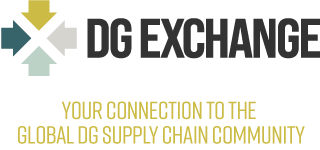 That's why lithium batteries have been such a key topic at the Dangerous Goods Symposium in recent years. With this year's Symposium taking place virtually at the new DG Exchange, Labelmaster expanded the focus to have Lithium Battery Week. Highlights from these sessions were featured in two recent blog posts (part 1 and part 2).
The last day featured a panel of all of the of Lithium Battery Week speakers answering questions submitted by hazmat pros from around the world. You can watch the full session, but here are some topics that triggered spirited conversation (and a few choice responses):
On regulations allowing batteries shipped with equipment to be at 100% state of charge (rather than 30% for standalone batteries), Michael Givens from the Federal Aviation Administration said, "When those regulations were put in place batteries had relatively low density and they were in large devices. They were based on the assumption that the large device would absorb a lot of heat, so they would be relatively low risk. We know enough now that we can't assume anything. Batteries are getting larger and denser, and they're powering devices that are getting smaller, so it turns the assumption on its head."
On verifying the "competence" in competency-based training through online assessments, Geoff Leachfrom The Dangerous Goods Office, Ltd. said, "I've said we shouldn't panic about competency-based training, as a lot of what we do in the classroom is establishing competence. In the virtual world it's very difficult. We'll likely have to see companies verifying the competence of their staff."
On stricter penalties (and potential alternatives) for dangerous goods violations, Trevor Howard from Emirates said, "When you have a product manufactured in one country and shipped out of another, oversight is one of the biggest challenges. Operators fully support all initiatives, but how do we support them further down the supply chain?"
Nick Warner from the Energy Storage Response Group added"Only New York and California have rules for stationary battery storage; everywhere else it's the Wild West. In training, there's a requirement for subject matter experts but there are no requirements about what constitutes subject matter expert. One place listed the guy who cuts the grass on the site."
To learn more about dangerous goods software or how to establish a safer, more compliant supply chain, visit https://www.labelmaster.com.
Have questions about dangerous goods transport? Call the Labelmaster Regulatory Hotline at 1.800.621.5808.
---

Labelmaster's Dangerous Goods Information System (DGIS) is the leading SaaS solution to help companies more efficiently and accurately manage their Dangerous Goods shipments. DGIS validates your Dangerous Goods shipment data against the latest regulations, ensuring a more efficient supply chain and reducing friction found in Dangerous Goods shipments. DGIS is a certified partner/validation solution with ERP, transportation and warehouse management systems.

---