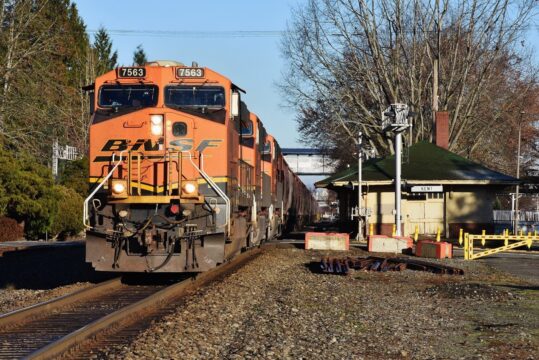 What has been one of the most difficult years in our nation's modern history finally comes to an end later this week. It is likely none of us will be unhappy to see 2020 in our rearview mirrors. Meanwhile, although the vaccines currently being distributed will eventually help put an end to the COVID-19 pandemic, we all face at least several more months of continued battle to contain it. Do not let up now. Enjoy your New Year's celebration in accordance with the relevant CDC guidelines, and let us all look forward to a healthy and happy 2021 after we beat this thing—together. As one might expect for the previous holiday week, the regulatory world was relatively quiet. Here is the latest news:
ORM-D Mark End Date Reminder
After a very lengthy transition period indeed, the ORM-D mark for US domestic ground service finally passes into history on December 31st. If your business has still been using the mark, remember that effective at midnight on January 1st, packages may no longer use it. Instead, apply the ground (no "Y" inside) Limited Quantity Mark. In case you may need LQ markings, here's a link to our product.
EPA
The agency published an updated list of adjusted monetary penalty amounts. Federal agencies routinely update penalty amounts to reflect inflation. See this new list here.
FRA
The agency published a proposed final rule which if finalized as is will create important new requirements for mitigating fatigue among critical railroad operating personnel including train crews. Fatigue is often cited as a contributing cause in many rail related accidents and the new rule would require railroads to provide relief to personnel in regard to this ongoing problem. See the proposal here.
FMCSA
The agency announced its decision to grant the application submitted by the Association of American Railroads and the American Short Line and Regional Railroad Association and member railroads for an exemption from the prohibitions against:
driving after the 14th hour from the beginning of the work shift (the 14-hour rule), and
driving after accumulating 60 hours of on duty time within seven consecutive days, or 70 hours of on duty time within 8 consecutive days (the 60-hour/70-hour rule)
The exemption will enable railroad employees subject to the hours- of-service (HOS) rules to respond to unplanned events that occur outside of or extend beyond an employee's normal work hours. The exemption is effective December 23, 2020 and expires December 18, 2025. See it here.
OSHA
The agency published a renewed ICR that helps monitor compliance with its "Control of Hazardous Energy" or Lockout/Tagout regulations in the 29 CFR 1910. Lockout/Tagout is a vital part of any industrial safety program. See the renewal here.
Labelmaster is a full-service provider of products, shipping and training software, and professional consulting services to assist the DG and HS&E professional to comply with national and international regulations. See our full line of solutions at Labelmaster.com.