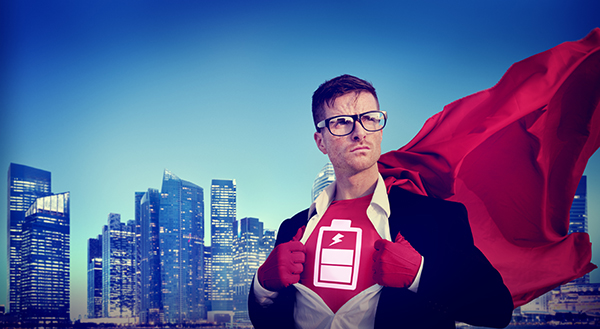 A career in Dangerous Goods is not for the faint of heart. Not only might you work every day with stuff that's explosive, flammable, poisonous and/or radioactive, but you're also responsible for making sure that stuff gets transported safely.
So you're not going to spook a hazmat pro with a Michael Myers mask.
There are some things, however, that haunt DG pros in their dreams. If you really want to scare someone who handles hazmat for a living, go to your next Halloween party dressed as one of these.
A plain brown box
Responsible shippers pack their lithium batteries and battery-powered devices in advanced Obexion packaging, and attach all the compliant labels and marks. Irresponsible shippers (or those who just don't know any better) put them in a plain brown box—and those are the ones that can cause mayhem in an airborne cargo hold.
An old lithium battery mark
Regulations coming into force January 1, 2019 require the use of new lithium battery marks. Most hazmat pros have known about the transition for more than a year, but many supply chain partners may not be ready. Third-party logistics companies may have their hands full for a few weeks catching all the old labels before DOT inspectors do.
A polymerizing chemical
When polymerizing chemicals such as divinylbenzene and styrene reach certain temperatures, a runaway self-reaction can lead to violent physical expansion. This phenomenon has caused several devastating maritime incidents, prompting the IMO to augment the 39th Amendment to the IMDG Code with a six-page redraft of the rules for transporting polymerizing substances.
A ground shipping declaration specifying a destination in Latin America
Diego Gotelli, director of the Argentinian agency CIQUIME, highlights the patchwork of regulatory protocols governing hazmat transport in Mexico and Central and South America with a hypothetical, 10,000-mile delivery from San Antonio to Buenos Aires requiring four placard changes, five different documentation formats and $30,000 in potential penalties. Scary.
Daenerys Targaryen or Jon Snow
Every hazmat pro knows that the hugely popular HBO series Game of Thrones is really about Dangerous Goods transport. With the series on hiatus until at least next summer, you can send your favorite hazmat pro into GoT withdrawal by dressing as one of these major characters.
Their company's budget
In the third annual Global Dangerous Goods Confidence Outlook, 65% of hazmat pros from around the world called budget constraints a top compliance challenge. More than one-quarter of DG pros think their companies are under-invested.
Hazmat software
Most DG pros consider hazmat software such as Labelmaster's DGIS to be an indispensable component of their compliance operations. But, according to the DG Confidence Outlook, at least 28% of shippers are so afraid of hazmat software they're willing to risk supply chain disruptions and steep civil penalties by shipping hazmat with all-manual processes.
Labelmaster makes hazmat shipping less scary with the products, software, resources and training you need to keep every shipment safe and compliant. We wish everyone a happy, safe and compliant Halloween!
---
Labelmaster is a full-service provider of goods and services for hazardous materials and Dangerous Goods professionals, shippers, transport operators and EH&S providers. See our full line of solutions at labelmaster.com.