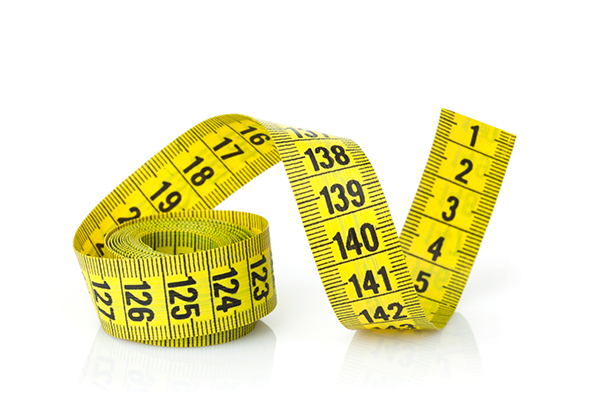 In the world of Dangerous Goods transport, a few millimeters can send otherwise calm logistics professionals scrambling for that extra bottle of Tums.
That's what happened in January 2017, when an update to the 49 CFR (section 172.301, for you regulation geeks) went into effect mandating that, for all hazmat or hazardous waste packages larger than 30 liters or 30 kilograms, the UN numbers had to be at least 12 millimeters tall.
Suddenly, millions of hazardous waste labels were obsolete—a fact many shippers learned the hard way.
The rules for transporting waste didn't change, just the rules for the UN number marking — but all of a sudden you had a lot of companies shipping hazardous waste with a non-compliant label.
More than just the right-sized box
Labelmaster, naturally, created hazardous waste labels with larger fields, specifically so the larger numbers could be written in.
Older versions of the label have very small lines. If you were to follow those lines, you'd never write a 12-millimeter UN number. It would most likely be six millimeters, possibly even smaller.
We redesigned ours for the new size requirements. Some of our clients pre-order their labels with the UN number pre-printed, but you can also get personalized labels with that space blank if you transport different waste materials.
No regulation required Labelmaster (or any other company) to create hazardous waste labels with larger fields. The old labels are still compliant, as long as you print the UN numbers 12 mm or larger. We just made it easier for our clients to do that.
Of course, just having the right label with the right-sized box for the UN number doesn't guarantee your hazardous waste shipments will be compliant. If you are aware of this change to the regulations and you're buying our redesigned label to assist employees in writing in the correct height for the UN number, you still have a responsibility to train your employees on this change and how to properly complete the label to ensure compliance.
"I know what it's like to walk in their shoes. I can relate to the hardships."
I'm one of several Labelmaster Services consultants who advise clients with DG transport solutions—usually on issues well beyond the correct size of the UN number on a label.
Some of our clients have issues with shipments that keep getting rejected, or they're trying to improve efficiency in their warehouses, so they need to know if they're doing everything correctly and what they can change to possibly improve their turnaround time and get more DG shipments out the door.
That's where I feel my practical knowledge is a great benefit to my clients. I come from a background of actually working in a Dangerous Goods warehouse, I'm the type of person to roll up my sleeves and dive into whatever issues they are encountering, and I know what it's like to walk in their shoes. I can relate to the hardships they're encountering.
When we get a call, they need us there yesterday. I believe that's one of the benefits of coming to Labelmaster. We have a pretty decent-sized team, we're spread throughout the U.S., and we will make every effort to accommodate our clients' schedules. We'll try to get there as soon as possible to help them take corrective action on whatever's needed.
In other words, don't just ask if you've got the right kind of hazardous waste label. Ask if you're getting it from the right kind of hazmat shipping partner.
Labelmaster Senior Consultant Alicia Saenz has earned her certifications as a Dangerous Goods Safety Advisor (DGSA) and is certified in the following regulations: IMO, ICAO/IATA, 49 CFR Multi Modal Regulations, TDG, ADR and Specialized Radioactive certification.
---
Labelmaster is a full-service provider of goods and services for hazardous materials and Dangerous Goods professionals, shippers, transport operators and EH&S providers. See our full line of solutions at labelmaster.com.