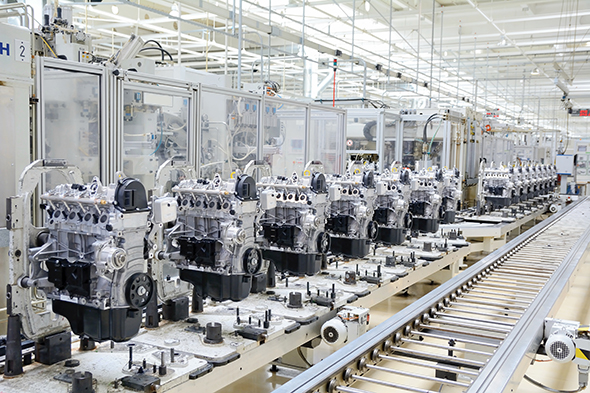 Anyone who ships lithium batteries or battery-powered products knows that compliant battery shipping is a constant challenge. But shippers who undertake the effort to improve their compliance often discover improvements in other areas as well.
As a Labelmaster consultant, I recently helped a global robotics company enhance its Dangerous Goods compliance procedures—and, in the process, helped optimize its overall supply chain process—when they took their shipping operations in-house.
Many of my recommendations would also help other manufacturers who ship large lithium batteries. Just to name a few:
Heavy-duty power tools
Large toys—cars, hoverboards, etc.
Drones
Medical equipment
Electric vehicles
Energy storage
General industrial machinery
In fact, our consulting process can benefit any shipper concerned about compliance, efficiency, or both. Here's a closer look.
One day, countless insights 
Our one-day compliance assessment is similar to  a U.S. Department of Transportation (DOT) inspection, without the fear that you'll be slapped with a civil penalty at the end of the day.
I review every step in your operation, from receiving to stocking to outbound shipping, to highlight compliance gaps where you might be vulnerable to enforcement actions. But the audit goes beyond just navigating regulations and requirements. I also share industry best practices—how other companies find efficiencies—that can help you streamline your operation.
During the day  I spend with you, I'll review documentation like SOPs, training records and shipping papers. I'll talk to employees about their roles. And I'll hold a debrief meeting at the end of the day outlining immediate needs and a long-term roadmap toward achieving a compliant and efficient outbound shipping process. You'll also get a written report within a week.
My recommendations may start with compliance issues, but they'll pay off in efficiency. For example—attaching Dangerous Goods information to product numbers doesn't just ensure compliant packaging and labeling; it also removes a level of complexity to streamline processes for your outbound people.
A word about Dangerous Goods training 
One common deficiency I often find during a compliance assessment is a lack of appropriate training. It's the first thing a DOT inspector will ask about, but most shippers don't realize the extent to which it's needed.
And not just for compliance. Proper DG training also makes sure your employees understand the reasons behind the regulations, and the consequences of non-compliance. It helps them become more familiar with their functions—why they're doing what they do—which pays off in higher productivity and fewer errors throughout your supply chain.
At Labelmaster, we can customize training based on your compliance assessment. When we cut out the fat and tailor training to exactly what employees need to know, it gets them more involved—they're engaged, and ask lots of good questions.
All the gory details
As I mentioned earlier, every compliance assessment includes a written report citing compliance gaps and making recommendations for DG program improvements.
Clients tell me they like reading all the gory details, but it's the report's executive summary that helps them highlight concerns for their C-suite. Without buy-in from upper management, it's hard to make meaningful supply chain improvements.
If your company ships large lithium batteries—or any other regulated material—let's talk about how a compliance assessment can help streamline your supply chain. Send me an e-mail any time, or call 800-578-4955.
---
Labelmaster is a full-service provider of goods and services for the hazardous materials and Dangerous Goods professional, shippers, transport operators and EH&S providers. See our full line of solutions at labelmaster.com.