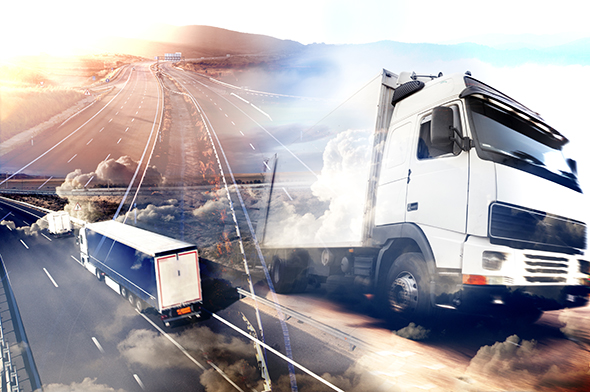 Last month, Labelmaster and CHEMTREC announced a new partnership that makes Labelmaster the exclusive label manufacturer and distributor for CHEMTREC. Now, all Dangerous Goods labels printed with CHEMTREC information will come from Labelmaster.
But this partnership isn't really about labels. It's about safety.
CHEMTREC chief executive John Modine explains, "Having Labelmaster as our exclusive label manufacturer and distributor will make the compliance process easier for our customers, and will also allow us to better manage who is putting the CHEMTREC number on their shipments and ensure they are properly registered as customers."
It's obvious how making compliance easier increases the safety of Dangerous Goods transport. But why is it important to manage who uses the CHEMTREC number? That requires a little explaining.
What the CHEMTREC phone number is for
A service of the American Chemistry Council, CHEMTREC is the world's leading source of information and emergency incident support for shippers of hazardous materials. CHEMTREC is a third-party emergency response information provider, giving responders the information they need to address Dangerous Goods incidents.
"Anyone shipping Dangerous Goods needs to list contact information to provide emergency response information—24 hours a day, seven days a week," says CHEMTREC Relations Development Manager Brian Banks. "You could list your own phone number, but what if you want to go to the movies, take a shower or get some sleep?
"One or two people are not well equipped for 24/7 emergency response information. That's why shippers use CHEMTREC. You don't just get a 24/7 call center, you also get integrated emergency response plans. If there's a leak, spill or fire, the right decisions can be made quickly to avoid injuries and help with cleanup."
The CHEMTREC number on labels and placards gives everyone in the DG supply chain sleep-at-night peace of mind. But not everyone can use it.
"We don't have your information, and that's a big safety issue."
Banks says, "Shippers need a 24/7 information provider to meet regulations and help with response. They pay for the CHEMTREC emergency number and a unique account number.
"People who don't ship hazmat often might believe the CHEMTREC phone number is for public use—that anyone can use it to ship DG. But if you don't have an account with us, we don't have your information to provide to responders. That's a big safety issue, because it causes delays in response."
Let's repeat that. If you don't have a CHEMTREC account, don't put the CHEMTREC phone number on your shipments.
Banks describes a similar, equally dangerous issue. "We have to stress never to share CHEMTREC account numbers. Some companies use account numbers that aren't theirs on their safety data sheets. Third parties sometimes use one customer's account number for other customers."
Where's the harm in using someone else's account number? A responder on the scene of an incident references the account number when he or she calls CHEMTREC. If the information associated with that number doesn't match the materials in the incident, the response could be completely inappropriate—and people's safety could be placed at risk.
Partners for compliance and safety
Now that Labelmaster is the exclusive label manufacturer and distributor for CHEMTREC, shippers have only one channel for compliantly adding CHEMTREC information to their shipments. This will cut down on misuse of the CHEMTREC phone number and account numbers, meaning emergency responders are more likely to have accurate information about materials involved in an incident.
Giving responders complete, fully up-to-date information is the heart of CHEMTREC's mission. Labelmaster is proud and pleased to help that mission, and we believe this partnership will save lives.
---
Labelmaster is a full-service provider of goods and services for hazardous materials and Dangerous Goods professionals, shippers, transport operators and EH&S providers. See our full line of solutions at labelmaster.com.