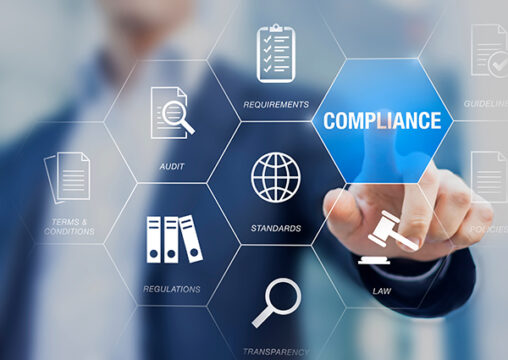 Here we are in mid-December, with the holiday rush in full swing. Lots of our fellow employees are thinking about anything but work—it's natural, this time of year. As HSE professionals, let's make sure we help our workers stay focused on safety as they work their way through these next few weeks. The best holiday gift is a safe loved one. Here's this week's quite busy regulatory news:
PHMSA
By now, most DG professionals are aware that some big changes are occurring in the international regulations starting January 1st. DOT still has its own harmonization rules to issue to catch up to that, meaning that the 49 CFR will differ a bit from texts like IATA, the ADR, etc., for the moment. In the interim, the agency has just published guidance on enforcement relaxation to allow for consideration by inspectors of any resulting regulatory conflicts between the domestic and international regulations during this interim period. See the guidance here.
On March 22, 2022, the agency announced an initiative to convert historical letters of interpretation (LOI) applicable to the Hazardous Materials Regulations that have been issued to specific stakeholders into broadly applicable frequently asked questions (FAQ). As such, it requested comment on the initiative and for input on the prioritization of future sets of FAQ. During the initial comment period, several commenters requested that the agency further clarify the future disposition of the LOI process and address commenters' initial concerns. In response to this feedback, it published a second notice on June 13, 2022, extending the comment period to July 22, 2022. In this final notice, PHMSA is responding to comments received from stakeholders and finalizing the first set of FAQ. See this first very interesting set of answered questions.
As if PHMSA hasn't been busy enough, it also completed another round of Special Permit actions. They cover the usual gamut, so take a look to see if a topic of interest to your operation was addressed. Here's the links to the actions:
OSHA
In very important news, the agency has issued a letter of interpretation (LOI) that addresses the ongoing somewhat confused situation regarding the consideration of lithium batteries as articles (or not). This issue has been circulating for several years, ever since a previous LOI seemed to call into question the status of such batteries. This is important because "articles" are exempt from the OSHA Hazard Communication Standard or HCS. That is the US version of the international GHS rules that typically require labeling and the issuance of a Safety Data Sheet (SDS) for hazardous chemicals to be found in the workplace. Lithium batteries are sealed devices and have generally speaking been largely considered as therefore being articles.
This new LOI is not so straightforward. Readers should review it in detail; however, its gist is that the status of any given lithium battery as an article or not will be dependent on a variety of factors such as its manufacturer's classification, it's specific use pattern, whether or not it may be damaged, and what kind of device it is in or not. In other words, there's no one easy answer. In this case, one might reasonably say that OSHA has tried to "split the difference."  It's probably fair to say that this LOI may raise as many questions as it purports to answer, and that, if your author may hazard a guess, this seems to her to be unlikely to be the last word on the subject. See the LOI here.
The agency proposes to renew its ICR related to collecting information about exposures to lead in the workplace. Lead is a significantly hazardous toxin and OSHA has tracked its use and mitigation for many years. See the renewal here.
FMCSA
The agency is proposing to a modified rule to narrow the scope of regulations from which relief is provided automatically for motor carriers providing direct assistance when an emergency has been declared. Through the proposed changes, the Agency would ensure that the relief granted through emergency declarations is appropriate and tailored to the specifics of the circumstances and emergency being addressed. The action also proposes revisions to the process for extending an automatic emergency exemption where circumstances warrant. Comments must be received on or before February 6, 2023. See this NPRM here.
NRC
The U.S. Nuclear Regulatory Commission (NRC) is notifying the public that documents regarding draft and final Regulatory Guides that historically have been published in the ''Notices'' section of the Federal Register will now be published in the ''Proposed Rules'' and ''Rules and Regulations'' sections of the Federal Register. The Office of the Federal Register recently informed the NRC that under their guidelines, these documents fall into the ''Proposed Rules'' and ''Rules and Regulations'' categories and requested that the NRC reclassify these notices. Find more info about this shift here.
Labelmaster is a full-service provider of products, shipping and training software, and professional consulting services to assist the DG and HS&E professional to comply with national and international regulations. See our full line of solutions at www.labelmaster.com.