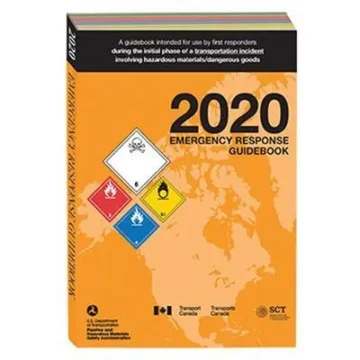 Mid-April finds PHMSA a little busy; the agency published a pair of notices that will help shape future policy, with one pertaining to the popular and widely used ERG. Meanwhile, spring weather continues across the country with its attendant potential for severe conditions, so be sure your workplace is ready to cope. Safety first and always! Here's the latest news:
PHMSA
The agency's Office of Hazardous Materials Safety (OHMS) will hold a public meeting to solicit input on the development of the 2024 edition of the Emergency Response Guidebook (ERG2024). The meeting will take place virtually on Microsoft Teams on May 16, 2023. The meeting will be held virtually on Microsoft Teams on May 16, 2023, from 1:00 p.m. to 4:00 p.m. The ERG is the mostly widely used hazmat document for the First Responder Community.
Find more details here
Packaging news: the agency published a notice to:
(1) solicit information pertaining to how the potential use of recycled plastic resins in the manufacturing of specification packagings may affect hazardous materials transportation safety;
(2) ensure transparency of its current policy pertaining to the use of recycled plastics in the manufacturing of specification packagings;
(3) seek input on this policy to better inform potential regulatory changes; and
(4) gather information for the evaluation of future approval requests and to better inform decisions pertaining to potential regulatory revisions and other related work.
Interested parties are invited to submit comments on or before July 13, 2023. Comments received after that date will be considered to the extent possible.
More information can be found here
STB
The board announced a meeting of the Rail Energy Transportation Advisory Committee (RETAC), pursuant to the Federal Advisory Committee Act. The meeting will be held on Wednesday, April 26, 2023, at 9 a.m. E.D.T. This committee helps the Board determine policy surrounding the transport of petrochemicals by rail.
See details here
Labelmaster is a full-service provider of products, shipping and training software, and professional consulting services to assist the DG and HS&E professional to comply with national and international regulations. See our full line of solutions at www.labelmaster.com.