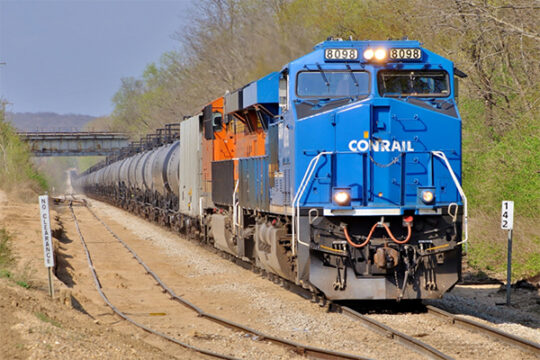 The week just ended featured both post-election political turmoil as well as the continuing rapid climb in the infection rate of the COVID-19 pandemic.  However, our work as DG professionals goes on.  Be sure to stay focused on the things that help keep our transport chain and you, your family, and our fellow workers safe.  It was once again a pretty quiet week in the regulatory realm; although PHMSA did show some activity.  Here's the latest news:
PHMSA
The agency published a proposed new ICR that will require railroads transporting LNG in accordance with the recently finalized new rules allowing it to report their required safety and security plans in accordance with that rule. See the ICR here.
Although things have perhaps been a little quiet on the rulemaking front, the agency has been quite busy with its special permits program. This trend continued this week with the release of another set of issuances. The latest releases covers a gamut of activity, with an emphasis on—you may have guessed it—lithium batteries. There are also several other actions. See them all here:
https://www.govinfo.gov/content/pkg/FR-2020-11-12/pdf/2020-24990.pdf
https://www.govinfo.gov/content/pkg/FR-2020-11-12/pdf/2020-24989.pdf
https://www.govinfo.gov/content/pkg/FR-2020-11-12/pdf/2020-24991.pdf
OSHA
The agency published an ICR related to personnel and material hoist operations and maintenance.  These devices are common in American industry and can be dangerous if not properly serviced and used. See the ICR here.
TSA
The agency will host a meeting of its Security Advisory Committee on December 10th.  This meeting will be virtual, and Air Cargo Operations will be among the topics discussed. See meeting details and how to participate here.
Labelmaster is a full-service provider of products, shipping and training software, and professional consulting services to assist the DG and HS&E professional to comply with national and international regulations.  See our full line of solutions at www.labelmaster.com