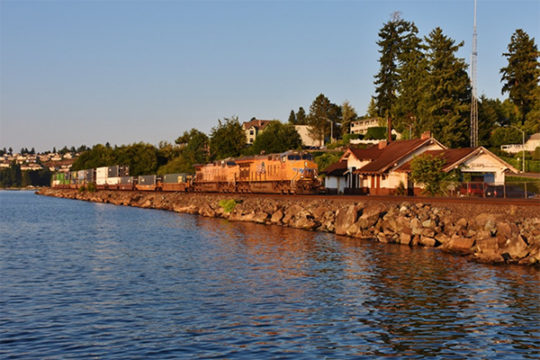 As we begin the fall season, now's the time to review your workplace's plan to cope with its weather. Be sure to keep drains and gutters clear of leaves so leaks and puddles don't add to safety risks. It's getting dark sooner—make sure your employee team focuses on safe driving and being aware pedestrians. The kids are back in school too—we all need to keep an eye open for that increased activity. Regulatory activity for the week features a few new items. See below for all the details:
PHMSA
The agency published a new set of special permit actions. They feature very much the usual suspects—actions focused on batteries, cylinders, portable tanks, etc. Here's the links you need to check them out:
The agency also published a notice to inform the interested public that the Office of Hazardous Materials Safety (OHMS) of the Pipeline and Hazardous Materials Safety Administration (PHMSA) will hold a public Research and Development (R&D) Roundtable on October 24, 2019, in Washington, DC. OHMS will host the meeting to provide an overview of its next Broad Agency Announcement (BAA) which will help the agency meet its goals of promoting safety and fostering innovation. The meeting will provide an overview of OHMS' R&D program; internal and external processes behind the BAA; limits of the BAA; and the results of the 2017 BAA. All participants will have an equal chance to provide input for future consideration. Requests to attend the meeting must be received by October 22, 2019.   See all the details right here
FMCSA
The agency has extended its comment period to October 22nd for its recent proposed rulemaking regarding changes to the CDL driver hours of service rules.  See the extension notice here
Labelmaster is a full-service provider of products, shipping and training software, and professional consulting services to assist the DG and HS&E professional to comply with national and international regulations.  See our full line of solutions at www.labelmaster.com.