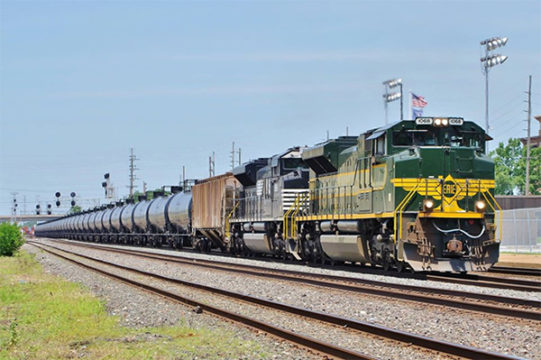 Welcome back from the long weekend! Hopefully everyone enjoyed a nice rest and safe travels. As one might expect with the shortened week containing the Thanksgiving holiday, regulatory action over the last seven days was relatively minimal. Here's the action to begin December:
PHMSA
The agency published a request for comment on a proposed revision to its standing ICR regarding response plans for high-hazard flammables trains operated over the nation's rail network.  Railroads are currently required to provide estimates of both numbers and types of such trains operating over their systems to the local communities through which the trains pass.  See the proposed revision here.
EPA
The agency published a revision to its Toxic Release Inventory Program (TRIP).  TRIP sets de minimis thresholds at which affected companies must report any release to local emergency response agencies.  This action will conform TRIP's threshold levels to revised OSHA requirements.  See the revisions here.
OSHA
The agency published a renewal of its ICR under the Benzene Standard.  Benzene is a commonly used hydrocarbon in industry that presents long term health risks if not handled safely.  See the renewal here.
Labelmaster is a full-service provider of products, shipping and training software, and professional consulting services to assist the DG and HS&E professional in complying with national and international regulations.  See our full line of solutions at www.labelmaster.com