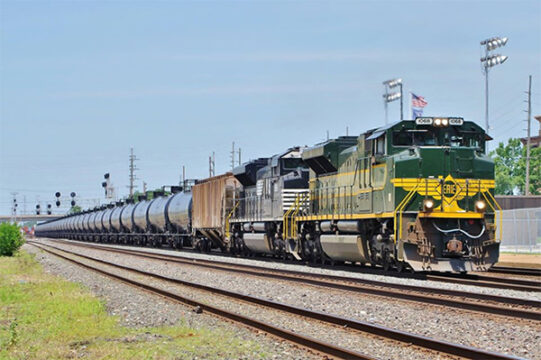 The nation paused over the weekend just concluded to honor its fallen military veterans and also, this year, to mark the unimaginable toll taken of our fellow citizens by the COVID-19 pandemic. Surely it was a Memorial Day unlike any of us now living has experienced. The Labelmaster family joins our country in honoring those who have fallen. Regulatory news was relatively sparse this last week, and thankfully and for the first time in weeks, focused completely away from the pandemic. Here's the latest:
PHMSA
The agency withdrew a proposed 2017 rule — if enacted — would have limited the vapor pressure of unrefined crude oil in transport by rail. In its announced withdrawal, PHMSA contends that there is a lack of evidence that vapor pressure plays a role in the severity of fires or explosions related to rail transport accidents. See the withdrawal here.
EPA
The agency published a notice proposing a new ICR that will more comprehensively track the hazardous waste manifest system. This is intended to facilitate better tracking of shipment and improve emergency response to release incidents. See the proposed ICR here.
OSHA
The agency announced the availability of grant funding under the annual Susan Harwood Grant Program.  This is intended to assist smaller organization in providing needed safety training to comply with OSHA regulations. See the full information here.
EU ADR
The nation of Italy has issued updated competent authority information.  See the update here.
Labelmaster is a full-service provider of products, shipping and training software, and professional consulting services to assist the DG and HS&E professional to comply with national and international regulations.  See our full line of solutions at www.labelmaster.com