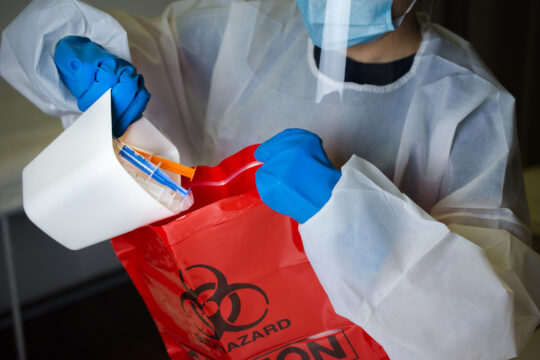 Here it is mid-December already. As the nation prepares to celebrate the end-of-year winter holidays, be sure that you help employees stay on task with safety. It's easy to become distracted with everything going on. It was a fairly quiet week in the regulatory world; here's the latest:
Transport Canada
The ministry published a new edition of the CGSB 43.125 standard "Packaging of Category A and Category B infectious substances (Class 6, Division 6.2) and clinical, (bio) medical or regulated medical waste." Compliance with the 2021 edition of CAN/CGSB 43.125 is immediate; however, the previous version of the document (2016 edition) may be complied with until May 31, 2022.Some of the larger changes in the new edition of the standard are:
Alignment with the 21st edition of the United Nations Recommendations on the Transport of Dangerous Goods – Model Regulations
Periodic retest of Type P620 packaging design required every five (5) years.
Clarification of the requirements for the preparation of a Type P650 packaging design report
Introduction of packing instructions for the transport of the new classification UN3549, MEDICAL WASTE, CATEGORY A, AFFECTING HUMANS, solid or MEDICAL WASTE, CATEGORY A, AFFECTING ANIMALS only, solid.
See a detailed summary of changes here.
U.S. EPA
The agency published a final rule returning the "Waters of the United States" definition and code of practices to its 2015 value. This reverses a change to the definition implemented by the previous administration that had significantly restricted the definition and thus enabled far greater environmental impacts to such waters due to industrial or commercial development. See the new (returned) definition here:
Labelmaster is a full-service provider of products, shipping and training software, and professional consulting services to assist the DG and HS&E professional to comply with national and international regulations. See our full line of solutions at www.labelmaster.com